#44: Waste-Free Toothpaste
Just like deodorant, we all need to use toothpaste. It's crucial for more than just trying not to offend others with our odor (though bad breath is truly offensive), but it's also essential for keeping our teeth healthy. Unfortunately, since you use toothpaste a couple of times per day, that's a lot of plastic tubes you're throwing out.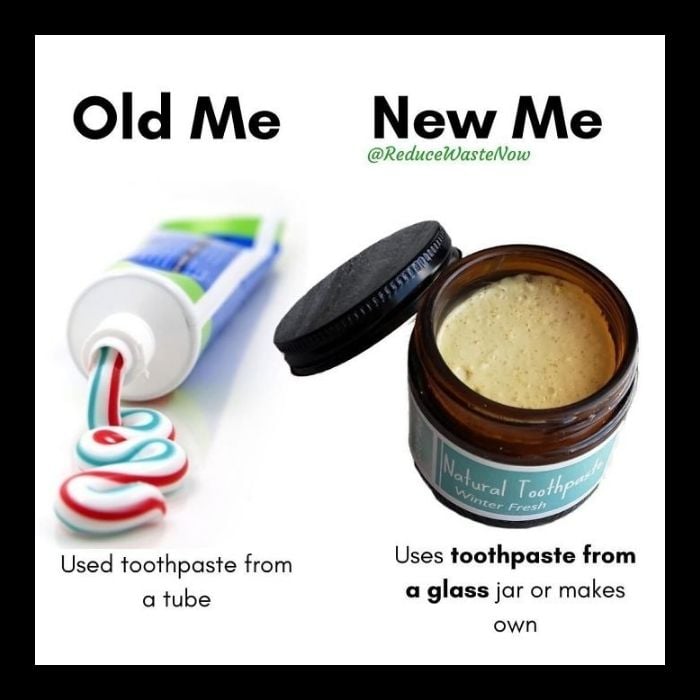 Try switching up your toothpaste if you are committed to finding more ways to reduce your plastic dependence. Look for companies that sell powdered toothpaste in a glass jar, or look up recipes to make your own homemade toothpaste. It may not be ADA approved, but it sure is Earth approved!