Wastefulness is a tremendous problem for our planet that's getting more and more awareness in past years. Humans produce so much waste that the earth can't keep up. We're taking up a ridiculous amount of space with landfills, but we're also using up an incredible amount of resources to produce all these items that end up in the trash. So, in lieu of the new year, perhaps it's time for us – as individuals and as a society – to become more aware of our environment and become less wasteful. The Instagram account @reducewastenow is trying to help us do just that, and they have some fantastic tips for lifestyle changes that can help us improve the health of our planet.
#1: Reuse Rice Water
Rice is an extremely popular dish all over the world. Some cultures incorporate it into nearly every meal, while others serve it as a side dish once in a while. Whichever category you fall into, here is a neat little tip that can be helpful for our environment in a couple of ways.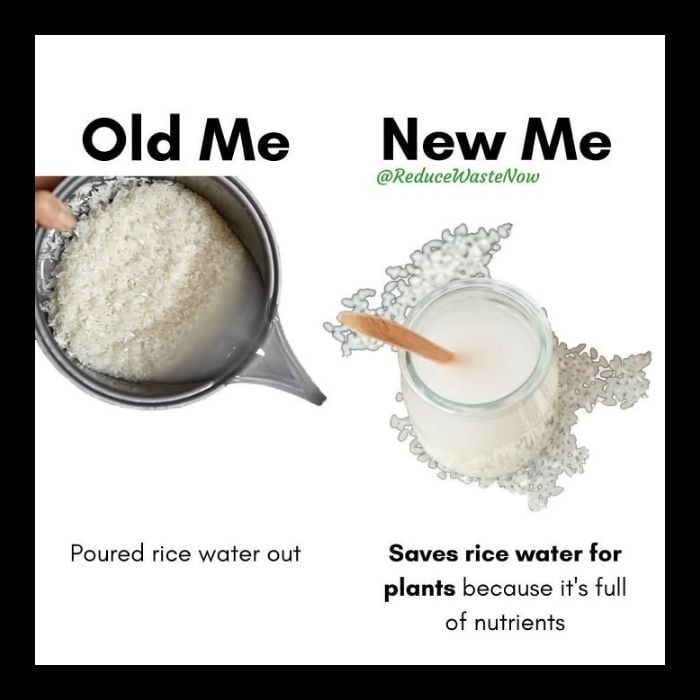 When you rinse your rice before cooking it, you most likely just toss that used water. After all, what could you possibly do with used rice water? If you have houseplants, save that water for them! They love that nutrient-rich water; it provides them with many valuable minerals that help them grow. And we know that healthy plants help clean our air, plus, you save up on water!