#33: New You, New Toothbrush
Plastic toothbrushes are everywhere, and we go through several each year (or at least, we should). You've probably never considered this is very bad for the earth; plastic toothbrushes take 500 years to break down. Unfortunately, with as much plastic as our society uses, we don't have that kind of time. One small yet impactful change we can make is using different toothbrushes.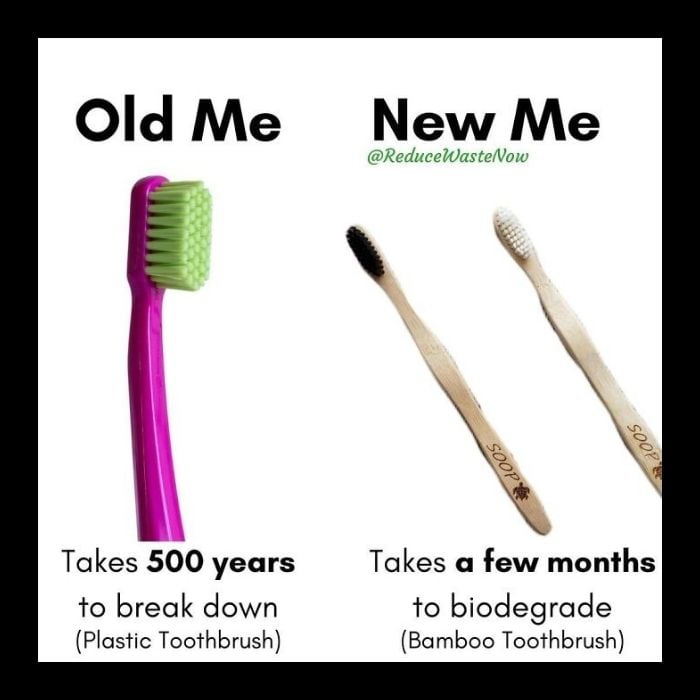 Try using a toothbrush with a handle that's either biodegradable or detachable. For example, bamboo is an excellent material for toothbrushes because it's highly biodegradable and is a sustainable material. If you can't find them in a store, you'll have no problem ordering some online. Or you can also look into toothbrushes that have changeable heads.