#11: Save Your Vegetables
Have you ever gotten a bit carried away in the grocery store and bought a ton of vegetables, swearing that you'll eat them all this time? We know how that routine goes; we've been there, too. Typically, our newfound dedication to eating better wears off, and most of what we buy spoils. It's a shame to waste so much produce, but here's a way to help at least your carrots and celery last longer.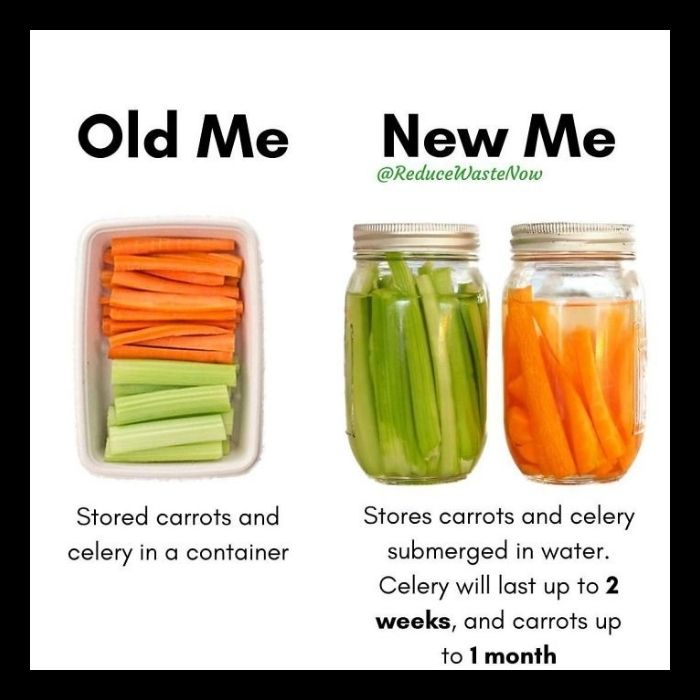 First, slice up your carrots and celery into sticks. Then, store them in a jar that's filled with water. Your celery will last two weeks longer, and your carrots will last up to an entire month longer! This is an excellent way to ensure you don't waste your money and encourage you to keep eating healthy.