#7: Bar Soap Vs. Liquid Soap
The packaging for the products we buy is incredibly wasteful. If you think about it, most of our products are already packaged in one container but then repackaged in a second one (like toothpaste, for example). So, why should we be using so many resources on something designed to throw away immediately?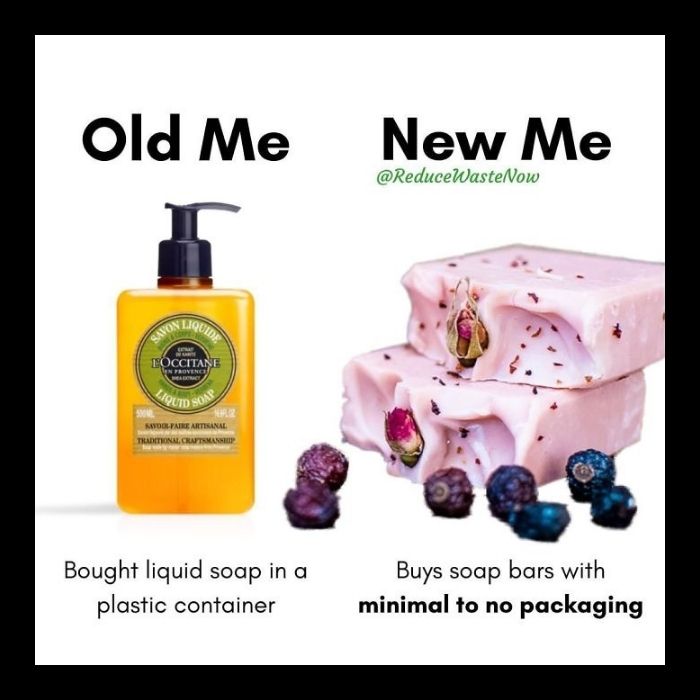 Where possible, cut out the packaging. One of the best examples of where this is possible is soap: liquid soap comes in a plastic bottle. Sure, we use it for a while, but that bottle goes into the landfill once the soap is gone. On the other hand, bar soap is better for reducing packaging waste. You could even purchase locally made soap that doesn't come in any packaging!