#31: The European Way
The Europeans are already familiar with this device; it's time to introduce you if you aren't. A bidet is a wonderful invention that sprays clean water on you after you've used the toilet – it cleans you off and eliminates the need for toilet paper. It might sound weird at first, but trust us, you've never felt cleaner after using the bathroom.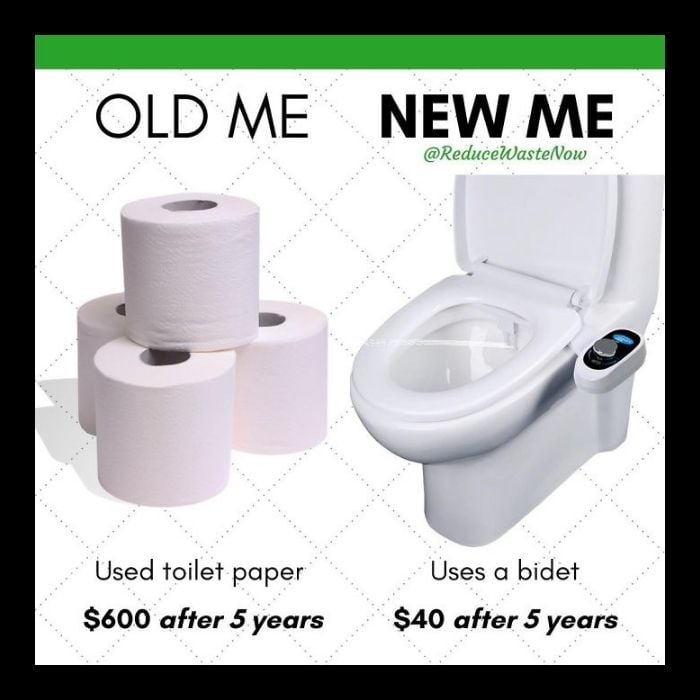 While bidets weren't invented with the idea of saving toilet paper, that happens to be one of the fantastic side effects. You'll save money and the environment! And you don't need to install an entirely new toilet to get this feature, either. Instead, you can purchase a bidet attachment and install it right onto your toilet; some bidets even come with warm water options.