#25: Cut Down on Laundry Packaging
Most laundry detergent comes in giant, thick plastic bottles. Disposing of those containers means more plastic taking up room in our landfills. Since you can't avoid doing laundry, it may seem like you also can't avoid large laundry containers. Fortunately, there are products out there designed to do just that.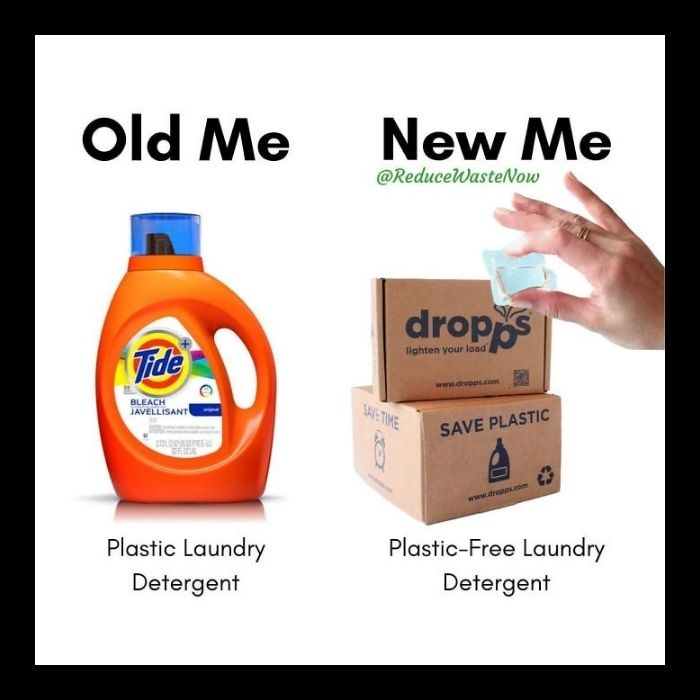 You won't necessarily find them in most stores, so you may have to look online, but you can purchase plastic-free laundry detergent. You can get small blocks of solid detergent or strips of laundry soap that go right into your washing machine for a few dollars more. Wouldn't it be nice to quit lugging around that heavy detergent bottle?