#13: From Clothing to Cleaning
Our favorite t-shirts will inevitably fall apart; that's a sad fact of life. Usually, when we wear our favorite articles of clothing regularly, we can't even donate them because they are too worn out. So, we end up tossing them into the trash. But we can still use our old clothing for good purposes.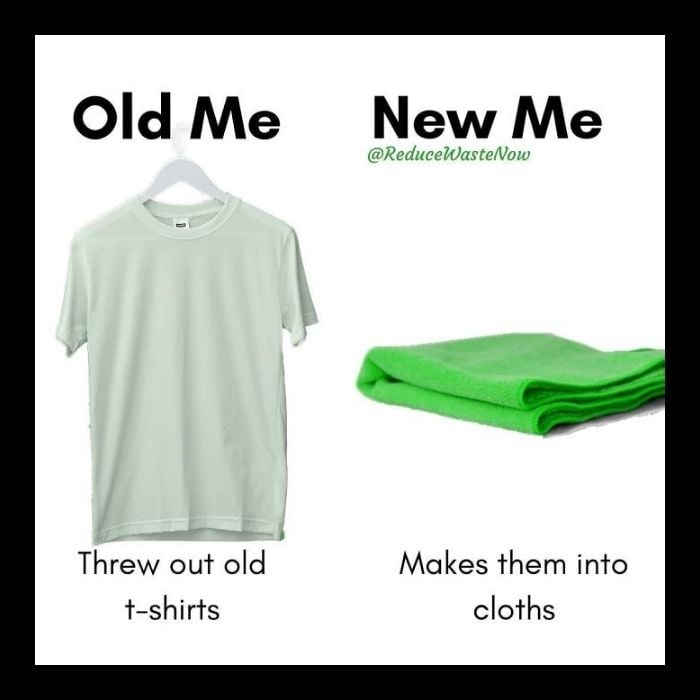 Instead of the trash bin, cut up your old t-shirts and turn them into rags for cleaning. They can be invaluable for dusting, washing windows, and any number of other house chores. And using your favorite concert t-shirt just might make cleaning fun! Okay, maybe not fun. But at least you can relive some memories while scrubbing away.