#8: Reusable Sandwich Bags
You may already be bringing your lunch to work every day, which is an excellent move for the environment (and your wallet). However, how you pack it might not always be the best for our planet. For example, if you use plastic sandwich bags every day, that creates much waste.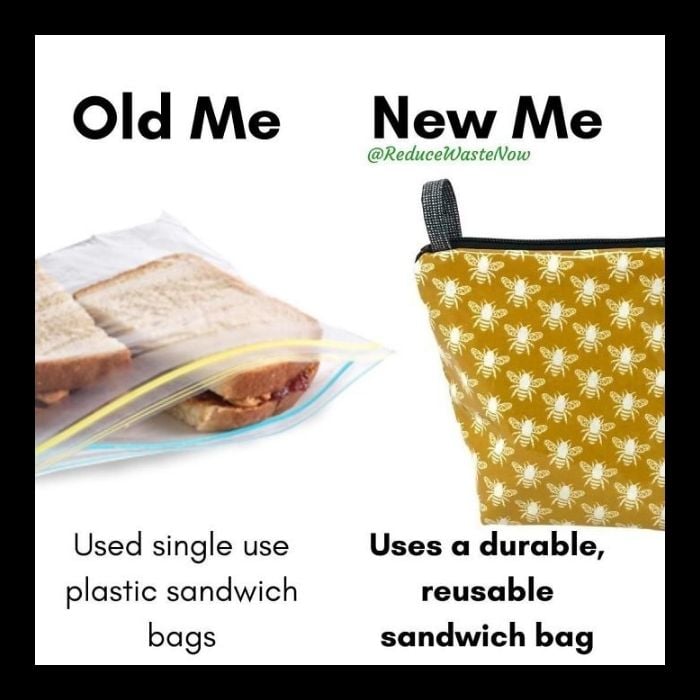 Instead of buying plastic baggies for your sandwiches, invest in a couple of reusable bags. They are super easy to wash and are indefinitely reusable. Besides, you can find some adorable designs for your bags. You'll love all the compliments you'll get from your coworkers! And you'll save money in the long run by not having to purchase plastic baggies repeatedly.