#26: Shampoo… In a Bar?
Shampoo is yet another unavoidable necessity that is usually packaged in plastic bottles. Because you have to wash your hair regularly, it may seem like you don't have a choice but using these plastic containers on a regular basis. However, there's a new product hitting the market that just may revolutionize how you buy shampoo.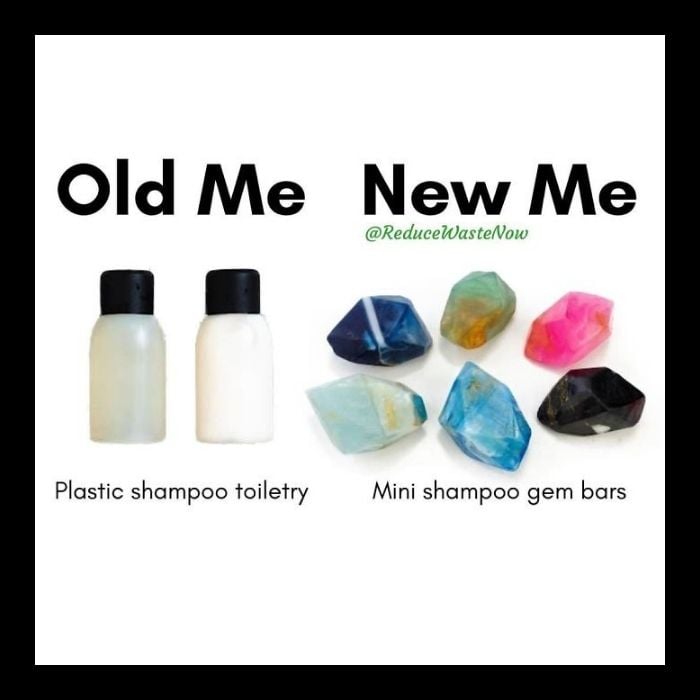 These mini-shampoo gem bars are free from massive packaging and are an excellent way to wash your hair. You can buy these adorable hair soaps without worrying about plastic packaging and have fun with them simultaneously. Seeing how adorable they are, we may just have to keep several on hand in a decorative jar.