#9: Less (Water) Is More
A long, hot shower after a long day can be the perfect balm for our souls sometimes. It is the ideal way to get some alone time and pamper yourself. However, taking a long hot shower every day can also be a terrible waste of water. Consider making your daily showers more efficient.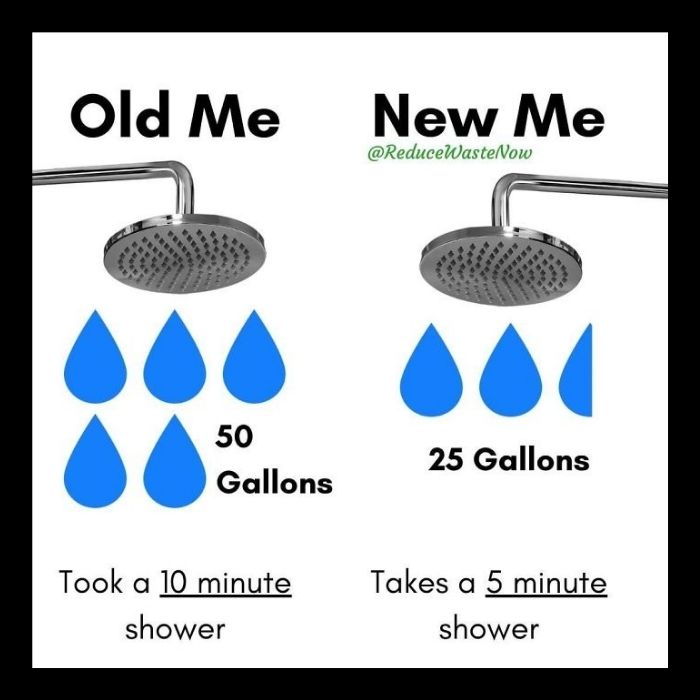 If you cut down your daily showers from 10 minutes to 5 minutes, of from 15 minutes to 10, you'll save thousands of gallons of water every year. Of course, you can still indulge once in a while in those long, relaxing showers, but keep those to a minimum. Look at it this way: mornings always feel so rushed; taking a shorter shower saves the planet and makes your mornings more efficient!