#36: The Ringing in my Ears isn't Bells
Have you ever been in this situation? You're somewhere really loud and your ears have gotten accustomed to the noise, so when you leave and walk into somewhere quiet, suddenly the noise is gone and your confused ears are ringing. It's pretty annoying.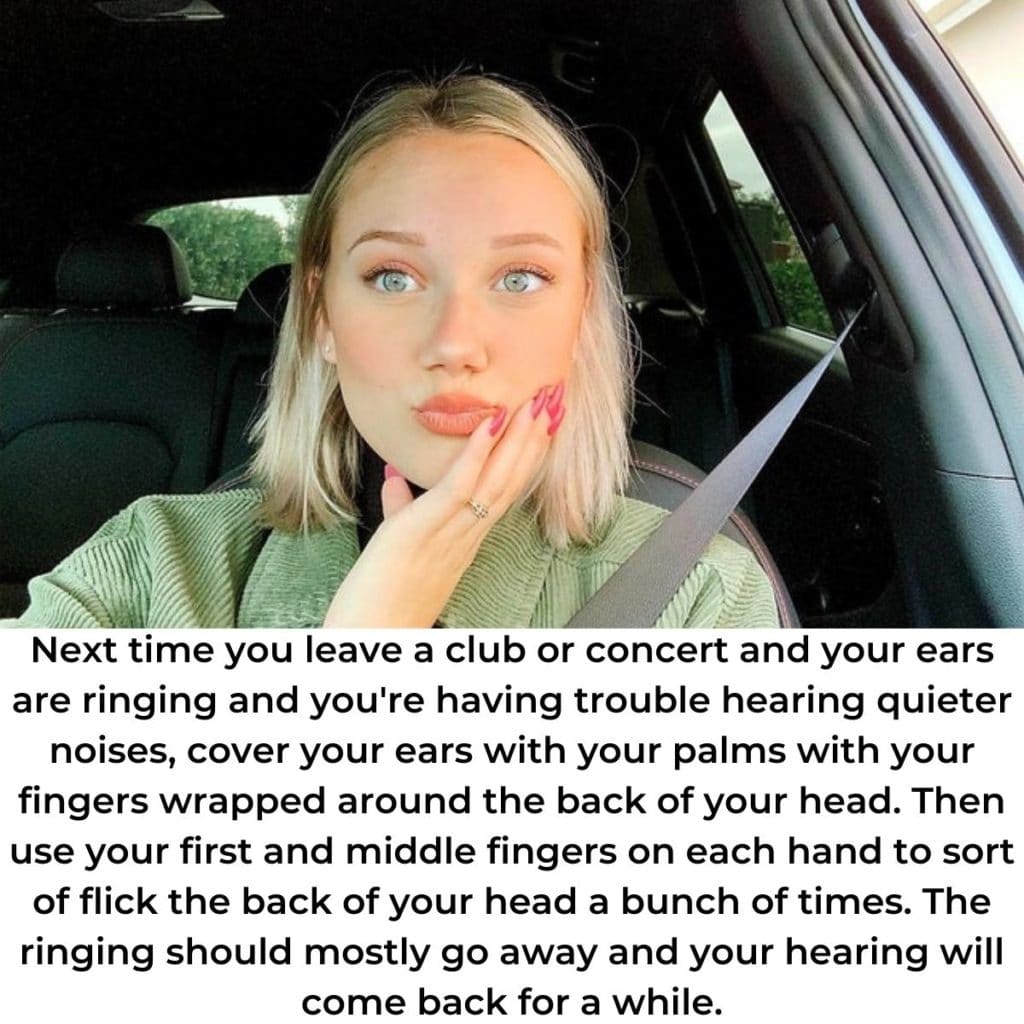 The next time you're in this situation, give this hack a try! The writer claims that it will help restore your hearing. Just be careful—spending a lot of time in situations loud enough to make your ears ring isn't good for the health of your ears. Consider wearing earplugs when going to a loud environment.