That's One Way of Putting It
The birds and the bees are a necessary talk in life, but not at a family get-together with a toddler. This cousin saved the day with their quick thinking. Still, it's an awkward visual that it probably took everyone a while to get over. I know I'm already having trouble with it.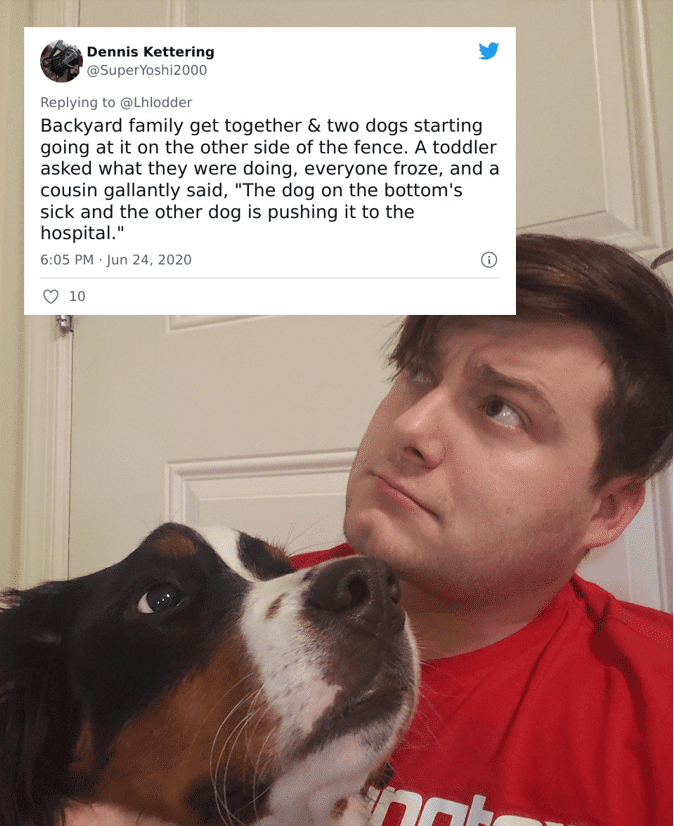 This toddler probably saw it again later in life and told everyone that the dog on top was helping the other dog make it to the hospital as quickly as possible. Either that or they questioned why nobody was doing anything to help. It's a very valid question when faced with these things.