Mosquito Bite Relief
Summer evenings are the best. There's something magical about lounging under the stars in the warm weather. Too bad those lousy mosquitos come along and ruin everything. If you are one of the lucky ones who gets eaten alive every summer, this trick may be what you've been looking for.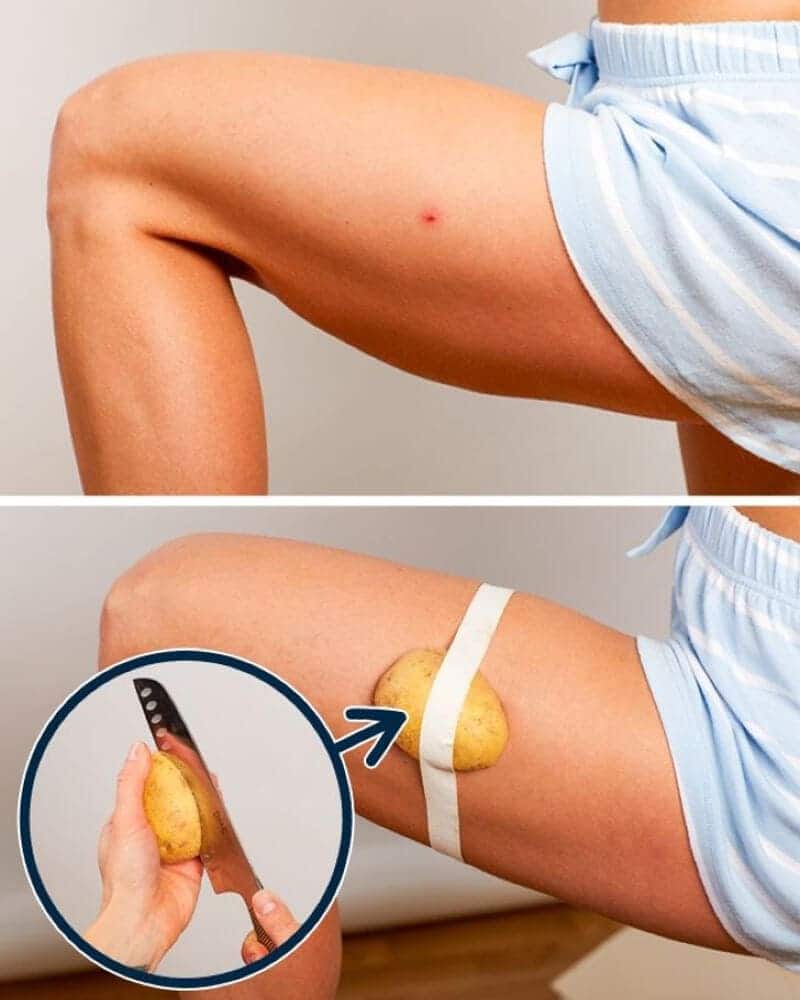 Slice a potato in half, and secure the inside of the potato against your itching mosquito bite. Supposedly the inside of the potato can reduce the inflammation caused by that pesky insect. Does it really work? We don't honestly know. But when you are being driven crazy from bug bites, nearly any tip sounds worth trying if it brings relief!