These Boots Were Made for Walking
Aren't pool noodles amazing? So simple, yet they can help our daily lives in so many ways. Honestly, you'll find them on nearly any hack list multiple times. So, without further ado, here's their second appearance on this list. Did you really think you wouldn't see more floaties here? This use for noodles will knock your boots off. And then help keep them looking good!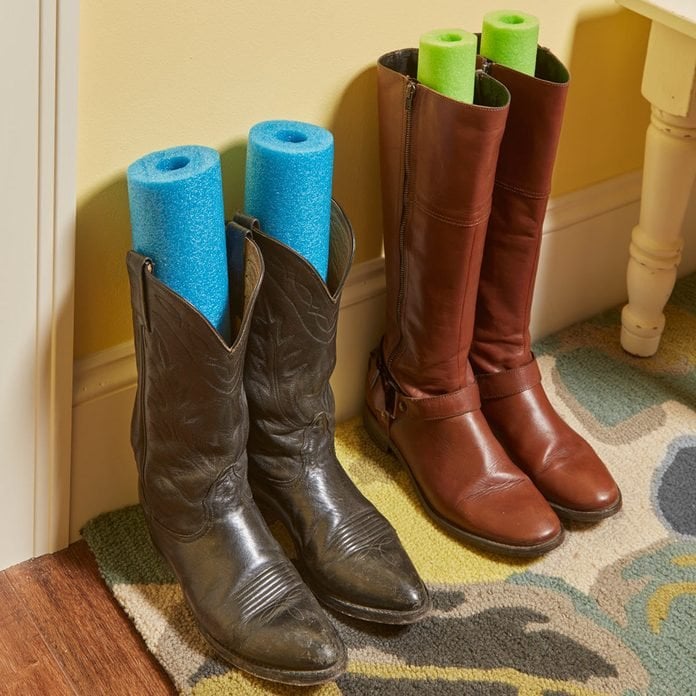 To prevent your winter boots from getting creased, try this trick to keep them looking brand new for longer. First, insert a pool noodle into the boot shafts to keep it upright when storing them. Then, cut the pool noodle down to fit your boots; you'll be able to use one pool noodle for multiple pairs of boots.