Scraping By on Credit
Have you ever had one of those mornings where the weather caught you by surprise? Of course, that always seems to happen when you don't have a moment to spare, doesn't it? Possibly the worst example of this is when you rush out to your car in the morning to find that it's covered in a layer of ice.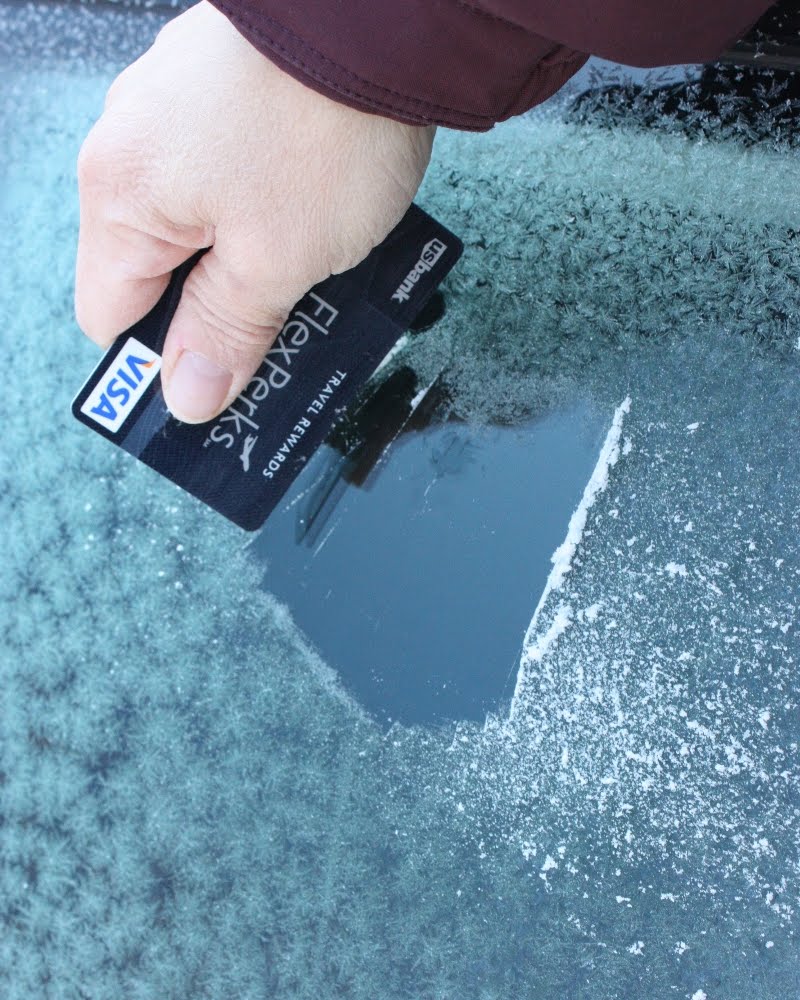 It can be especially troubling if you don't have an ice scraper on hand. Sure, you could blast the heat in your car to melt the snow away, but that's a tediously slow process. And when you don't have time to spare, every minute counts. Fortunately, you have a handy tool in your wallet – your credit card! It works wonders to remove ice and doesn't scratch the car's glass.