Your Very Own Frozen Moment
When the weather dips below freezing temperatures, it's tempting to stay bundled up inside with hot chocolate and cozy pajamas. But if you do that, you'll miss all the icy fun! There are so many unusual activities that you can only do in the winter months; it would be a shame to miss out. For instance, have you ever tried blowing bubbles in arctic temperatures?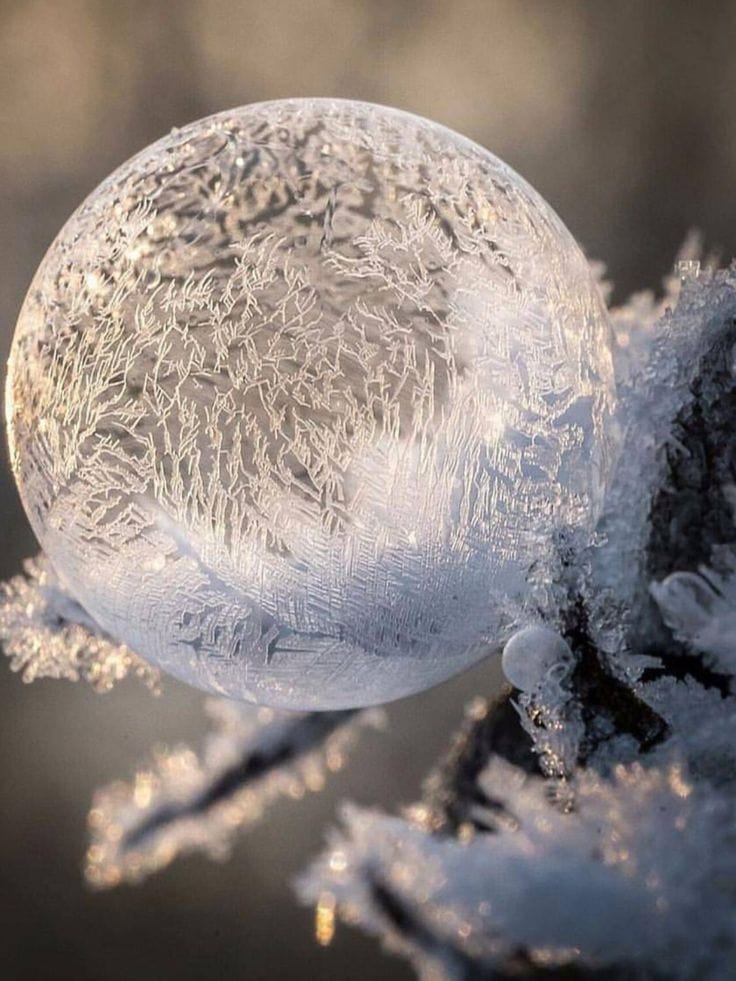 Since bubbles are partly made up of water, the water will freeze right after the bubble is formed. This will create some amazingly beautiful ice bubbles; you'll be delighted to see all the intricate ice crystals up close. You might just feel like a scene out of Frozen! We promise you won't regret risking the cold weather for this activity.