Steer Clear of the Theater
If this kid lived at the same time as Abraham Lincoln, they bestow this piece of sage wisdom upon him: "I'd tell him not to go to a play, ever." Solid, sound advice. Steer clear of the theater altogether. Especially box seats! You just never know when John Wilkes Booth will show up.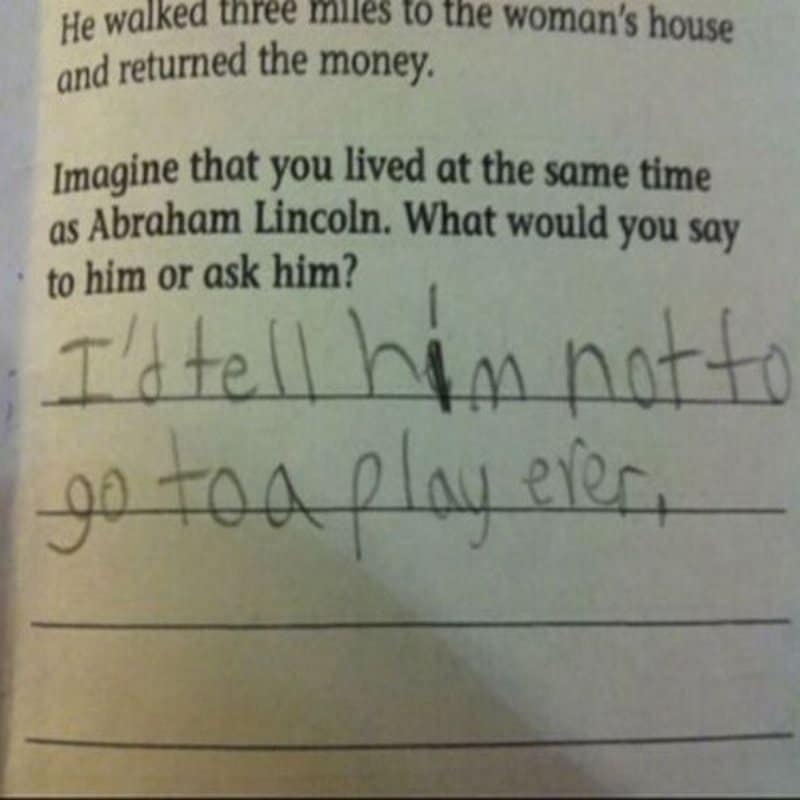 Do you ever wonder what would've happened if Lincoln avoided the theater that night, or all together? Perhaps that one choice could've altered the course of history. Who knows? Quick, someone construct a time machine! We need to know the answer to this incredibly vital question. Anyway, this kid would've given Lincoln the advice of his life.