The Situation at Hand
Here's a kid that knows their Jersey Shore. For one exam question, they were asked to "draw a sketch of the situation." Their illustrated response? An anatomically accurate drawing of Mike Sorrentino, a.k.a. The Situation. His head is very small compared to his biceps. But he's not fist-pumping!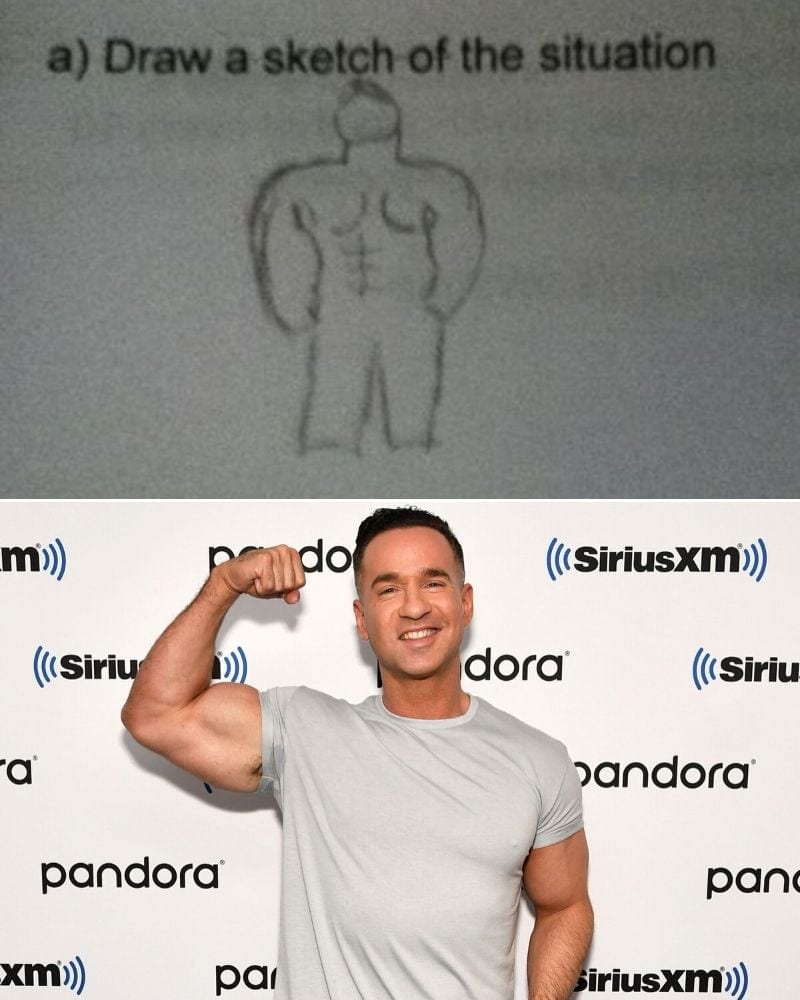 Of course, the teacher didn't capitalize "the situation," so this student could feasibly be marked down for their answer. However, if you didn't read the question preceding it, one might assume the instructor did ask for a sketch of The Situation. Regardless, it's hilarious, and this kid has a bright artistic future ahead of them.