Attrap Reves Hotel, France
There's no denying France is a must-see place that should be included on anyone's bucket list. When we're thinking of France, naturally, we mostly think about Paris, and the first things that come to mind are the iconic Eiffel Tower, the romantic atmosphere in the cobbled streets, and most of all the croissants and the famous French cuisine.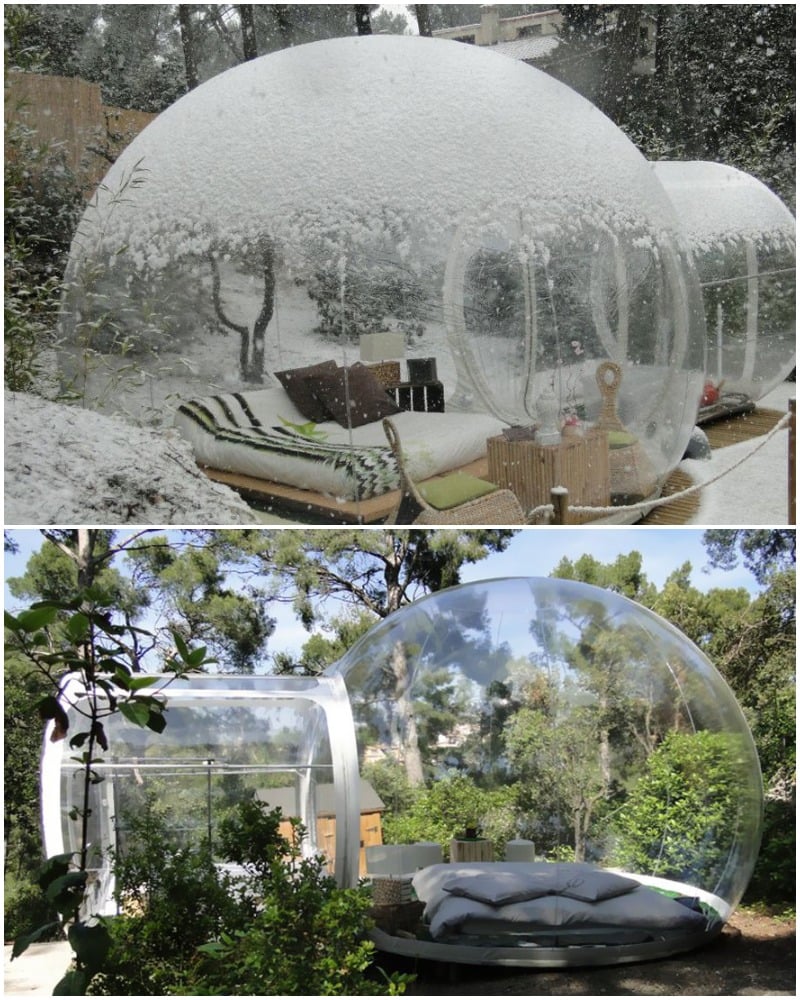 However, France has a lot more than just Paris to offer its tourists. France has amazing nature and breathtaking views. Located in the South of France, the Attrap Reves Hotel allows its guests to connect with nature by sleeping in a bubble, between the trees and below the stars. Besides the equipped see-through bubble that serves as your room, in the main building of the hotel you'll find a bar, a restaurant and other luxurious facilities.