Fantasyland Hotel, Canada
Fantasyland Hotel is the place where fantasies come true. Surprisingly, this isn't their slogan! We might have different interpretations to the word fantasy – for some of us, it brings to mind fantasy films, such and books, such as The Lord of the Rings or the Harry Potter franchise, and for others, the word 'fantasy' probably means their wildest dreams.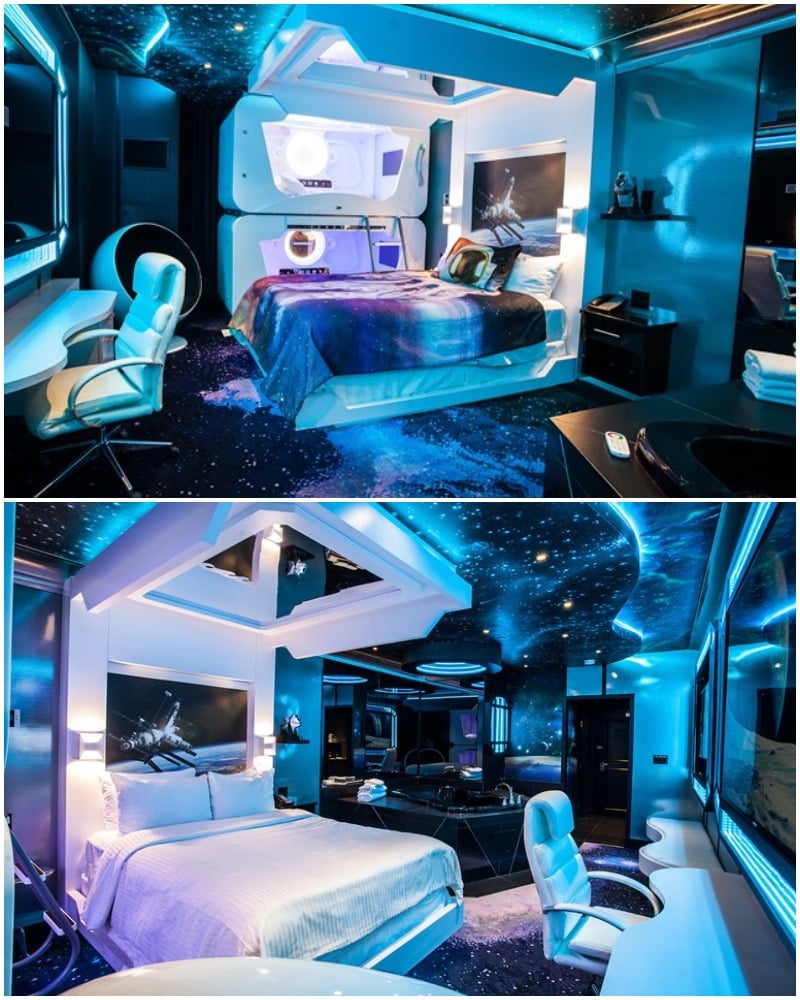 Either way, you can probably find both in this hotel. The suites and bedrooms all have different themes and decorations. The one that caught our eye is the galaxy-themed bedroom. It kind of looks like you're sleeping in space, right? Can you imagine a day of strolling outside, on Earth, and returning to this galaxy-themed bedroom? That seems surreal!