Casanus, Stekene, Belgium
Well, now if we told you at the beginning of this article that you could stay in a hotel that is the model of a human colon, would you believe us? Probably not. Either way, if that sounds intriguing, look no further than Casanus in Belgium! We're definitely not making this one up! This structure was created by a Dutch architect named Jupe Van Lieshout.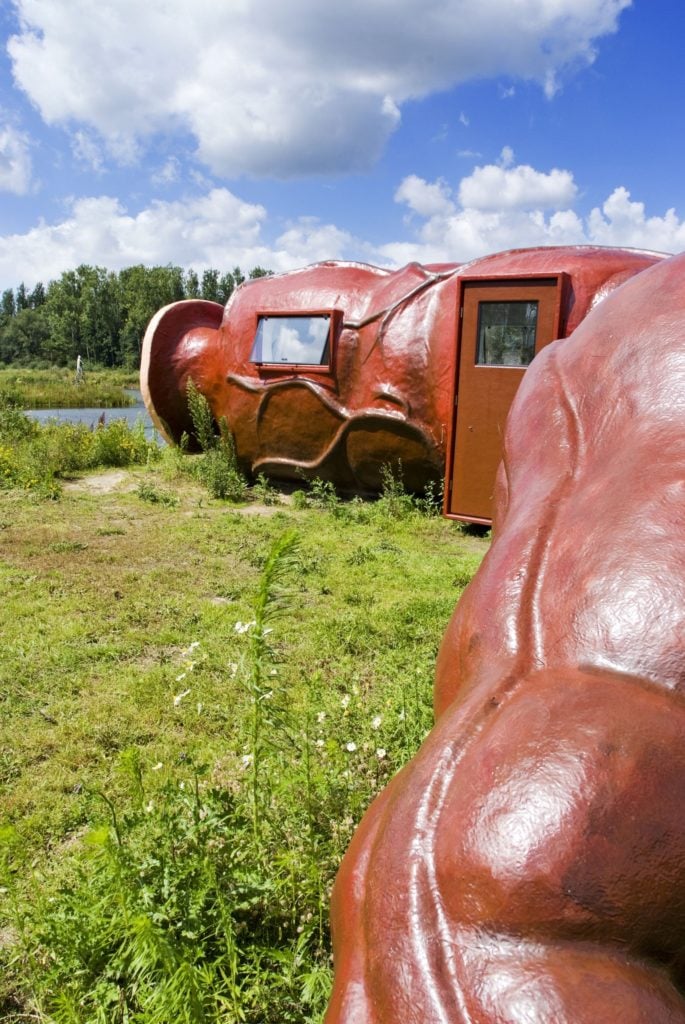 This is by far one of the most unique (and probably uninviting) hotels on this list; just image your family's reaction when you tell them where they're going to spend the next holiday! Or, who knows, maybe you have a friend that this hotel might straight up their alley and they live for the day that they can report they have slept in a colon replica.