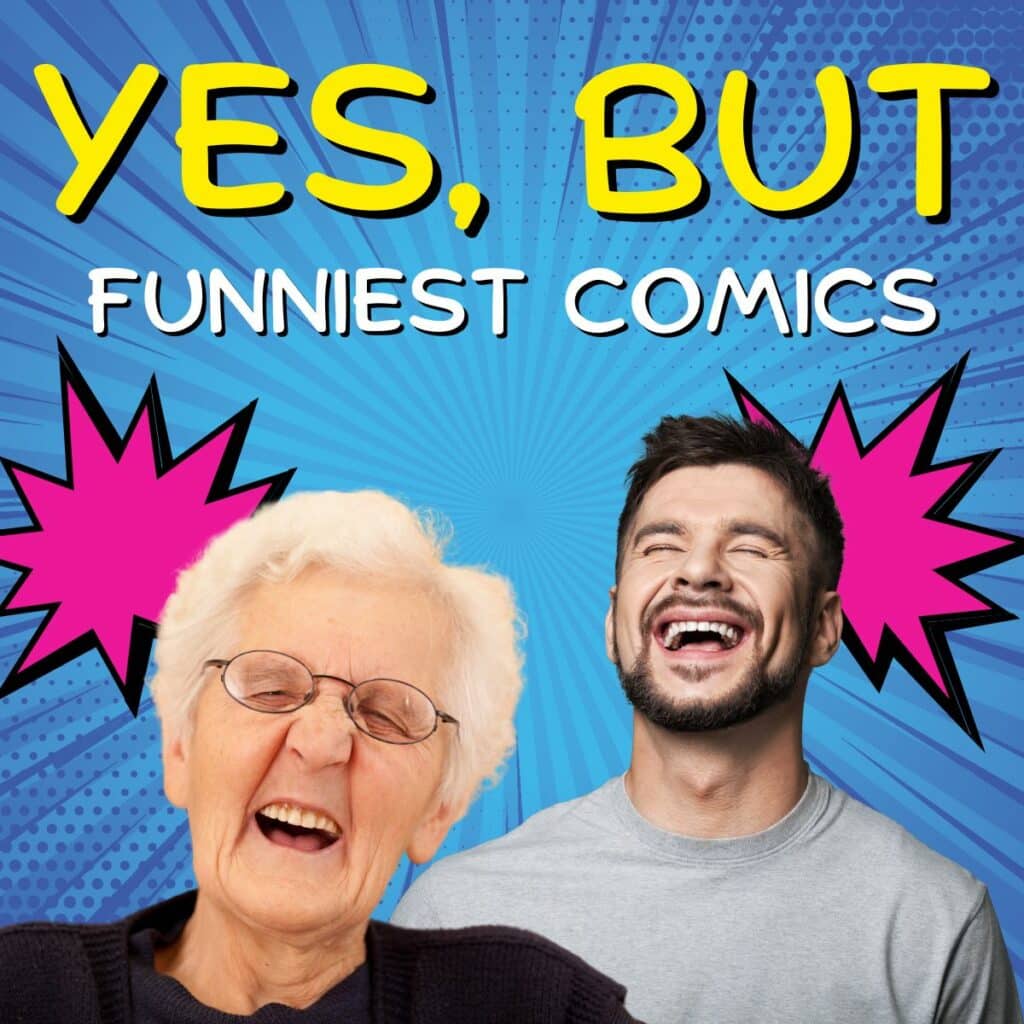 Meet Anton Gudim, the master of sass and the king of sarcasm. With his relatable comics, he manages to make us laugh and feel understood all at once. His works touch on everything from the absurdity of everyday life to the challenges of online dating. If you've ever had a cringe-worthy conversation with a coworker or struggled to keep up with the latest internet trend, Gudim's comics are sure to make you feel seen. But be warned; his humor is not for the faint of heart. With a quick wit and a sharp tongue, Gudim is not afraid to call out the ridiculousness of modern society. So, grab your coffee, get comfortable, and let's dive into the hilarious world of the Yes, But comics.
#1: Cats Are Simple Creatures
Cats are notoriously finicky creatures when it comes to toys. As a cat owner, you might spend a small fortune on fancy cat trees and elaborate cat toys, only to find that your furry feline prefers to play with a simple cardboard box instead. It's as if our cats are telling us, "Thanks for the effort, but I prefer to keep things simple."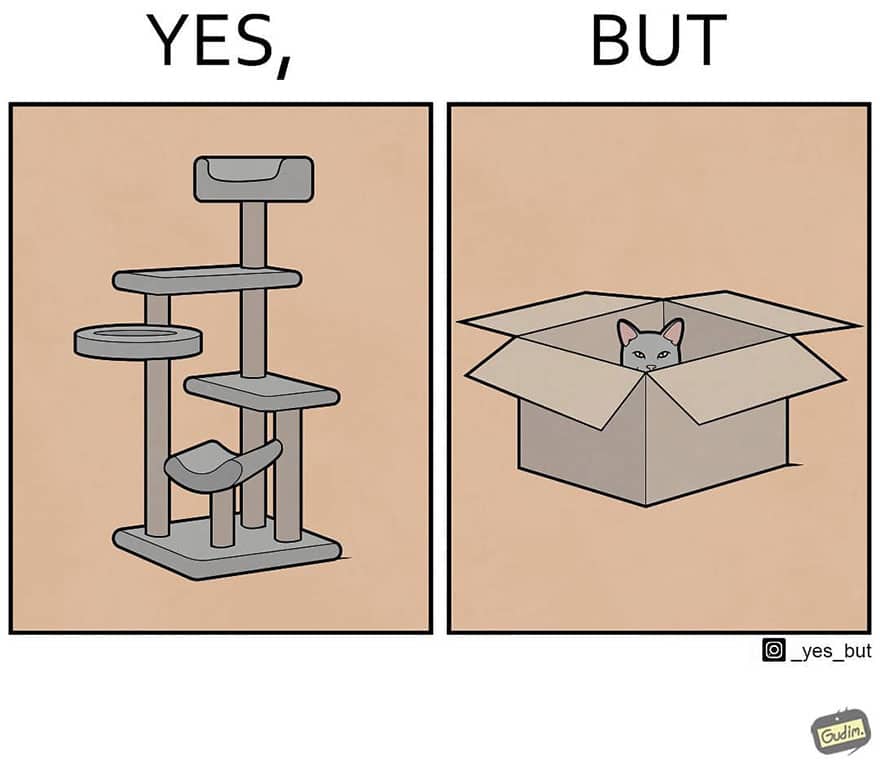 Maybe it's the satisfying crunch of the cardboard or the endless possibilities for hiding and pouncing that a box provides. Who knows? All we know is that our cats will never tire of their beloved cardboard boxes, no matter how sophisticated their other toys may be. So, if you're ever in need of a laugh, just watch as your cat happily plays with the box that once held their fancy new toy.