The Perfect Fish Dinner
It is quite common for seafood dinners to be served with a slice of lemon. Something about that freshly squeezed lemon juice on top of your fish adds wonderful flavor to your plate. It leaves each bite fresh and delicious, until a lemon pit falls onto your plate and lands in your salad/fish/rice, and finds its way to your mouth. Those pits are slippery!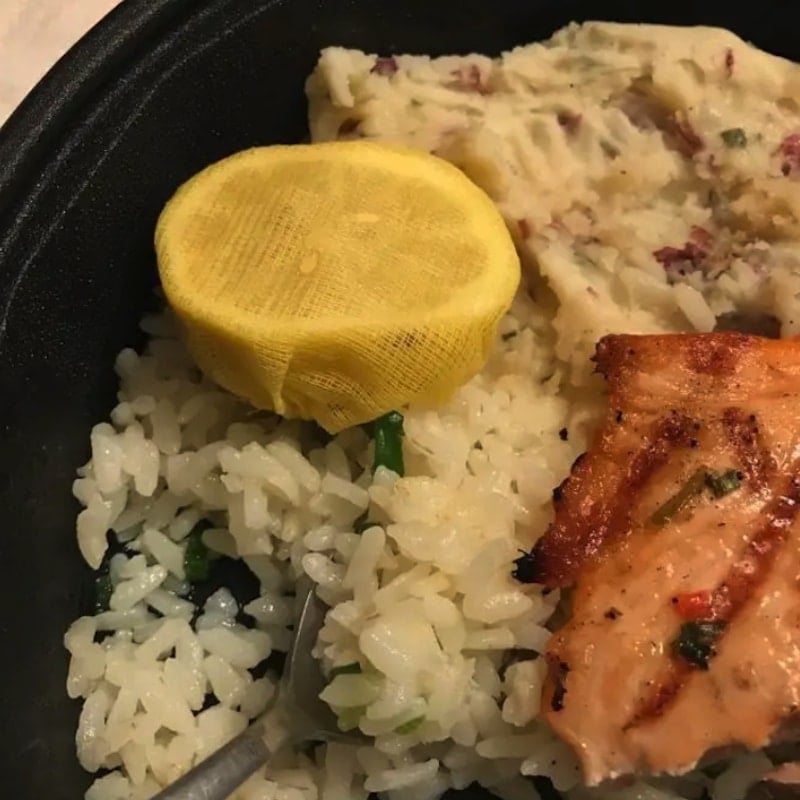 As you can see in the picture, this restaurant has figured out a way to put an end to this problem: This lemon is wrapped in a net so that it would catch any seeds that might fall out before they land in your meal. That way, you can still enjoy the freshly squeezed lemon juice without any of the additional lemon pits.