More Parmesan, Please
Parmesan might just be the best thing in the world after pizza. You know the old joke – "would you like some more pasta with your parmesan?" – that's definitely us. Some folks like a small sprinkling, others may get a bit carried away and cover their plate with half a block of cheese. Both are equally delicious in our opinion.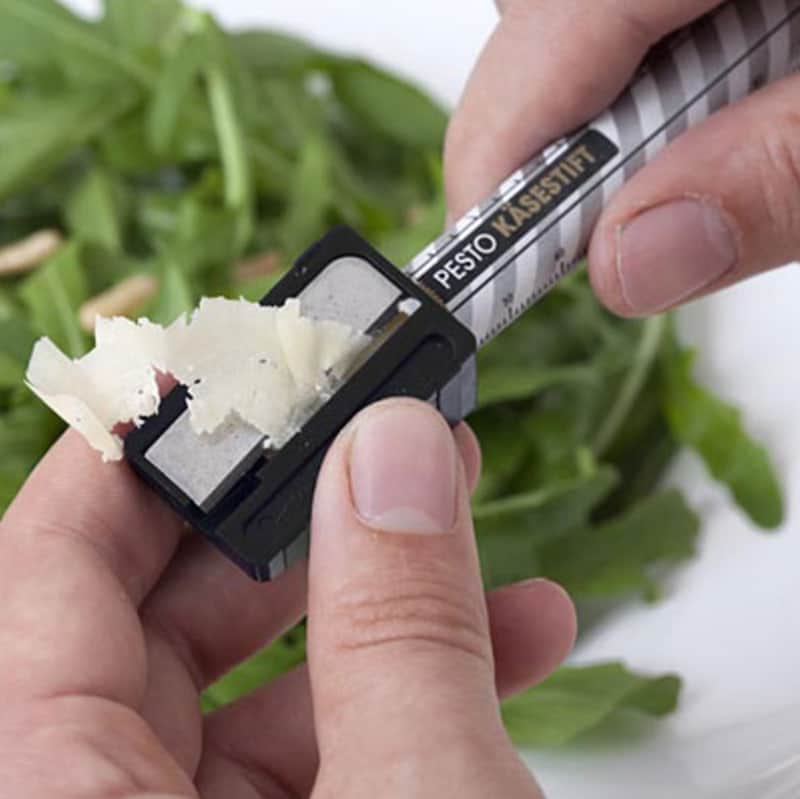 This company's very cool idea is a parmesan pencil! Oh, you've read that correctly. They come in a variety of different flavors, such as pesto shown in the image above. Simply "sharpen" your flavored parmesan cheese onto your meal and enjoy fresh, delicious cheese. Sign me up for one of these bad boys!