Eat Churro with Style
We've already seen a similar trick with the French fries, so why not with churros? The Spanish fried pastry is delicious either way, with or without sauce, but something about the dulce de leche (or the chocolate, if you're that kind of a person), takes it to a whole other level and makes it the ultimate sweet treat.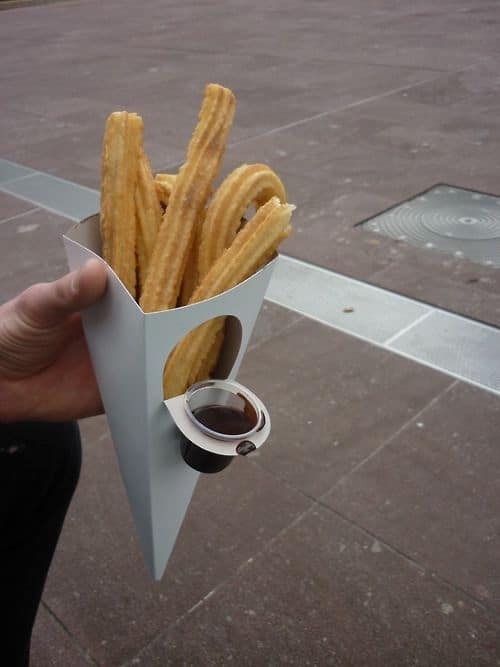 Churros is often a street snack – the kind of snack we buy when hunger strikes us as we're strolling down the street, or we're looking for a delicious treat. That's why we often eat it standing up, and we can definitely make use of this smart packaging. This package holds a designated space for the sauce, so that you can eat your churros comfortably as you're walking down the street.