A Reusable Mustard Mug
Some people are obsessed with ketchup, others swear by mayonnaise, and then there's a small group of individuals who prefer mustard over anything else. Mustard can be a great addition for many surprising dishes, from burgers to salad dressing, which is why it's always a good idea to keep a jar of mustard in the fridge.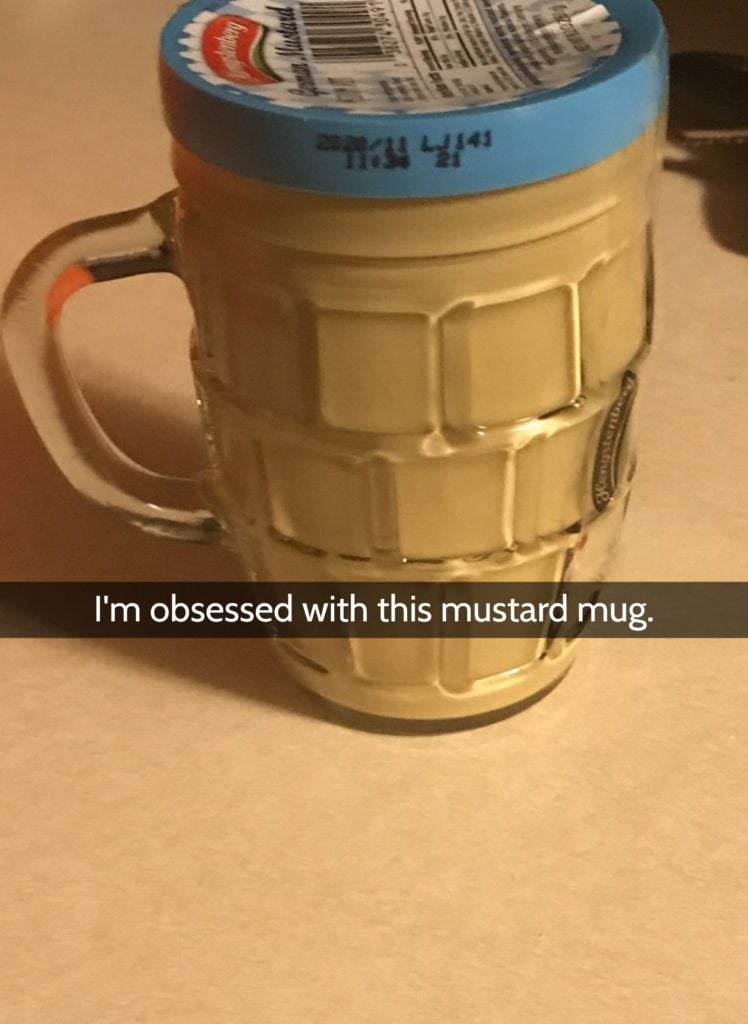 This company came up with the mustard mug. Most of us don't have any use for the jars of mustard, jam, and every other kind of sauce, and we end up hoarding them in some kitchen cabinet or throwing them out. This mustard brand comes in a mug so that after you've used every last bit of the mustard, you can repurpose the container and use it as, well, a mug.