#39: How Fun is Laundry Day!
For most people, doing laundry isn't the most fun thing ever. Often it is a bit of a drag and can take up an annoying amount of time from your evening after work, or your weekends. But it can make all the difference when you have a laundry room that you enjoy being in.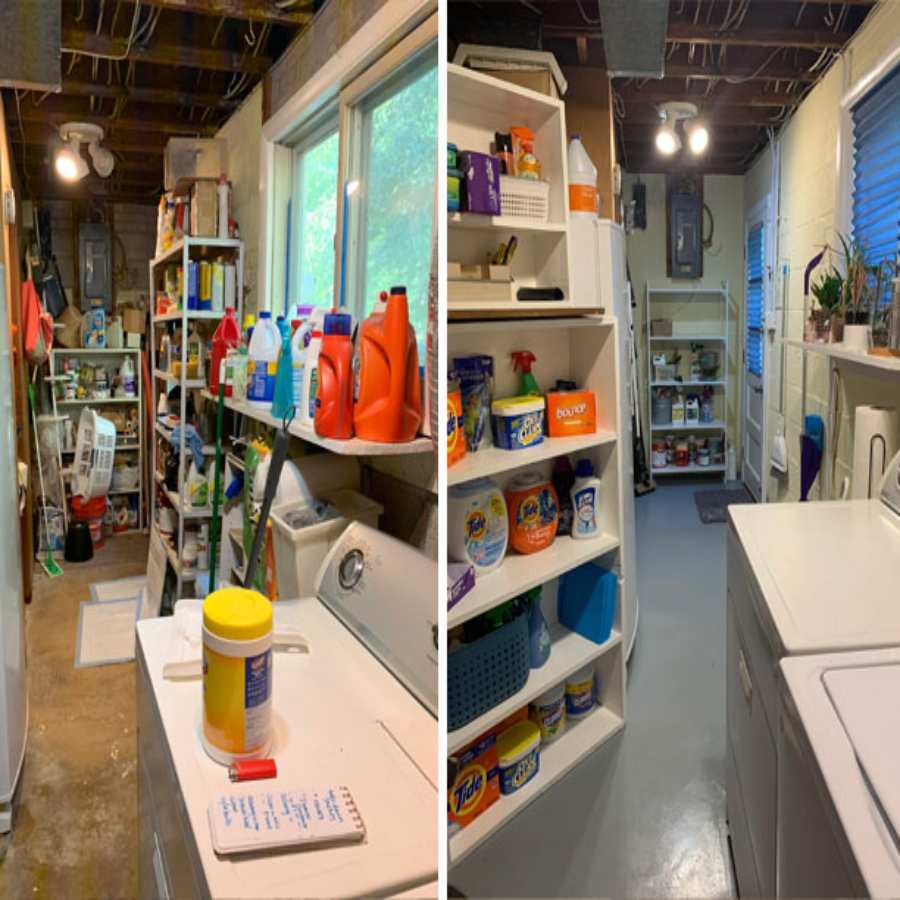 And we have a feeling that whoever owns this laundry room doesn't have too much of an issue doing their laundry. The ambiance is absolutely wonderful down here that it almost feels like a break being there. There is even a shelving unit with plants and pictures!