#50: From Mess to Magic!
Everyone always thinks that having a garage is such a great thing because you have all of this extra space for storage, gym equipment, and all of those extra things that just don't fit anywhere in the rest of the house. But if you aren't careful, it can be a big old mess.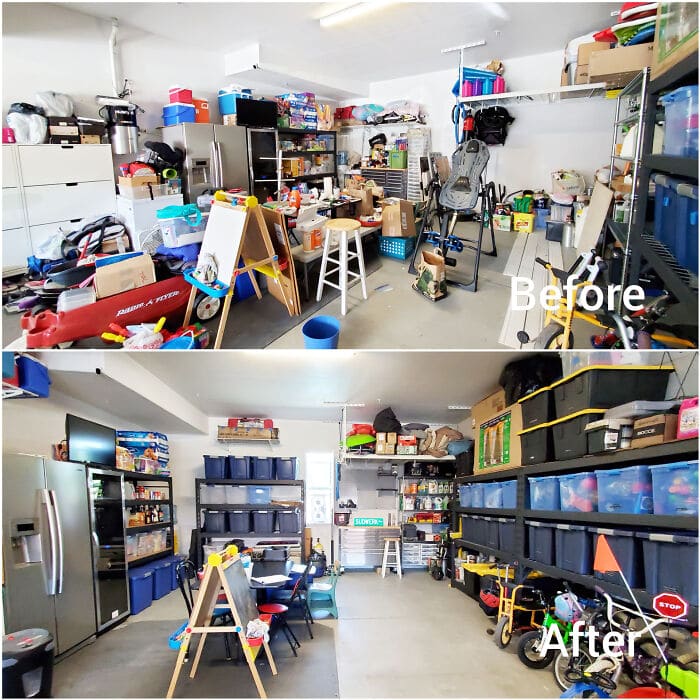 These before and after pictures of a garage are the perfect example of what not to do. The "after" shot is completely mindblowing when you compare it to the first one because there is so much extra space. All it takes is some boxes and a broom!