In a world that can often feel overwhelming, it's the small moments of connection and kindness that keep us going. And what better way to capture these moments than through heartwarming photos? From animals doing silly things to strangers sharing a moment of connection, heartwarming photos remind us that even in the midst of chaos, there's always something to smile about. It's the simplest things that bring us the most happiness, and the best things in life are often the ones we can't put a price tag on. So sit back, relax, and prepare to feel your heart melt as we take a look at some of the most heartwarming photos around.
#1: Childhood Burn Survivor Turned Fireman
For most people, this would be the end of the story… But for this remarkable individual, when this happened to him, it was just the beginning. He refused to let his physical limitations define him and instead dedicated his life to becoming a firefighter – the very profession that had rescued him from that terrible fire all those years ago.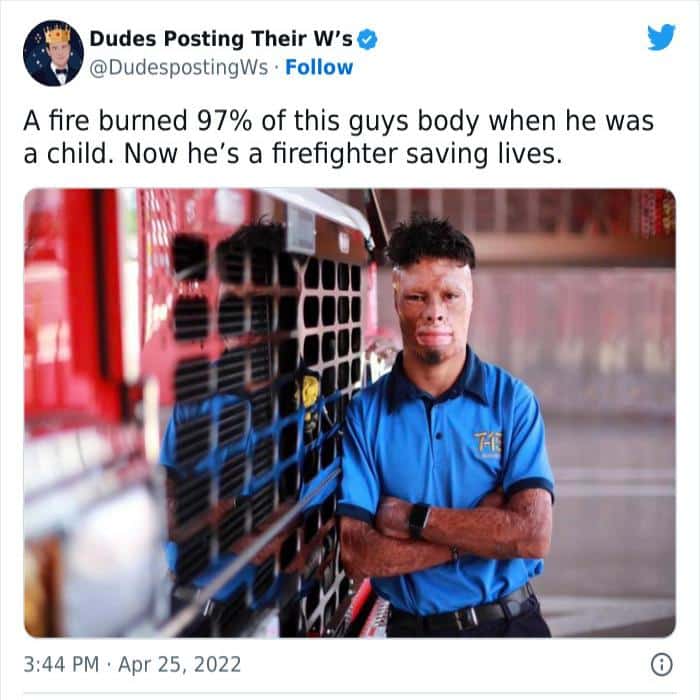 As a firefighter, he has saved countless lives, braving infernos that would make most of us quiver in fear. His story is a testament to the incredible resilience of the human spirit and a reminder that the true measure of a person's character is not in the challenges they face but in how they respond to them.