Picture it: the perfect day for baking, it's overcast and there's a chill in the air. You've cracked a couple of windows so it's just cold enough in the house that you feel inclined to do some baking to warm up. You're set on a batch of your favorite holiday cookies, you've gathered your utensils, start on that delicious batter, head to the fridge to grab eggs, and there is one solitary egg in the carton but you need three. Don't panic. That's where we come in. Here is a list of common baking substitutions you can reference in a pinch.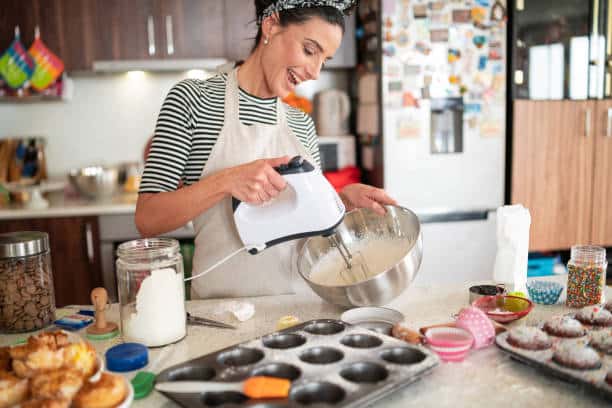 Baking Soda: 1/4 teaspoon = 1 teaspoon baking powder
Buttermilk: 1 cup = 1 cup yogurt (not Greek) or 1 cup milk + 1 tablespoon vinegar or lemon juice; let the mixture sit until curdled before using, about 10 minutes
Cake Flour: 1 cup = 1 cup – 2 tablespoons all-purpose flour + 2 tablespoons cornstarch
Self-Rising Flour: 1 cup = 1 cup all-purpose flour + 1 1/2 teaspoons baking powder + 1/4 teaspoon salt
Cream of Tartar: large pinch to 1/4 teaspoon = 1/2 teaspoon lemon juice
Dutch Process Cocoa Powder: 1/2 cup = 1/2 cup natural cocoa + replace the baking powder in the recipe with half the amount of baking soda
Natural Cocoa Powder: 1/2 cup = 1/2 cup Dutch process cocoa + replace the baking soda in the recipe with twice the amount of baking powder
Eggs: 1 egg = 3 tablespoons mayonnaise or 1 tablespoon ground flaxseed + 3 tablespoons water; let sit 5 minutes before using. Or ¼ cup applesauce. Exception: Do not substitute for any recipe that uses whipped egg whites.
Half-and-Half: 1 cup = 1/2 cup whole milk + 1/2 cup heavy cream
Heavy Cream: 1 cup = 1 cup whole milk + 1 tablespoon melted butter
Pumpkin Pie Spice: 1 teaspoon = 1/2 teaspoon ground cinnamon + 1/4 teaspoon ground ginger + 1/8 teaspoon ground clove + 1/8 teaspoon freshly grated nutmeg
Iodized Salt: 1/2 teaspoon = 3/4 teaspoon kosher salt
Kosher Salt: 1/2 teaspoon = 1/4 teaspoon iodized salt
Semisweet Chocolate: 1 ounce = 3 tablespoons cocoa powder + 3 tablespoons granulated sugar + 1 tablespoon oil or melted butter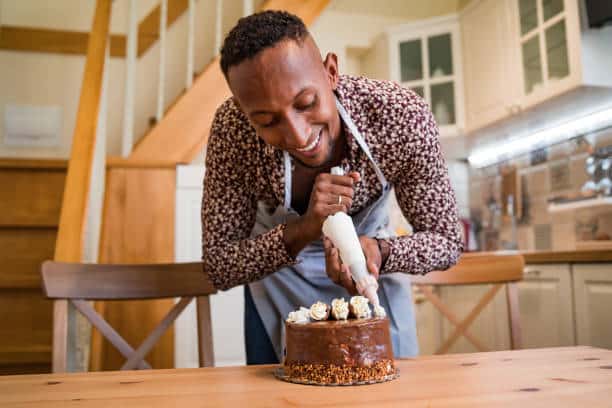 Dark Brown Sugar: 1 cup = 1 cup granulated sugar + 2 tablespoons molasses or 1 cup light brown sugar
Light Brown Sugar: 1 cup = 1 cup granulated sugar + 1 tablespoon molasses or 1 cup dark brown sugar
Lemon Juice: 1 teaspoon = 1/2 teaspoon apple cider vinegar
Sour Cream: 1 cup = 1 cup plain yogurt
Vanilla Extract: 1 teaspoon = 1 teaspoon bourbon or rum
Whole Milk: 1 cup = 1 cup skim or low-fat milk + 2 tablespoons melted butter
Yogurt: 1 cup = 1 cup sour cream