Time for a Snack Break
When you spend your whole day running around and scavenging for food, you get tired. Sometimes all you want is a delicious reward to pat yourself on the back for all the play that you engaged in. Sometimes nothing does that better than some absolutely delicious Cheese Puffs. Who would say no?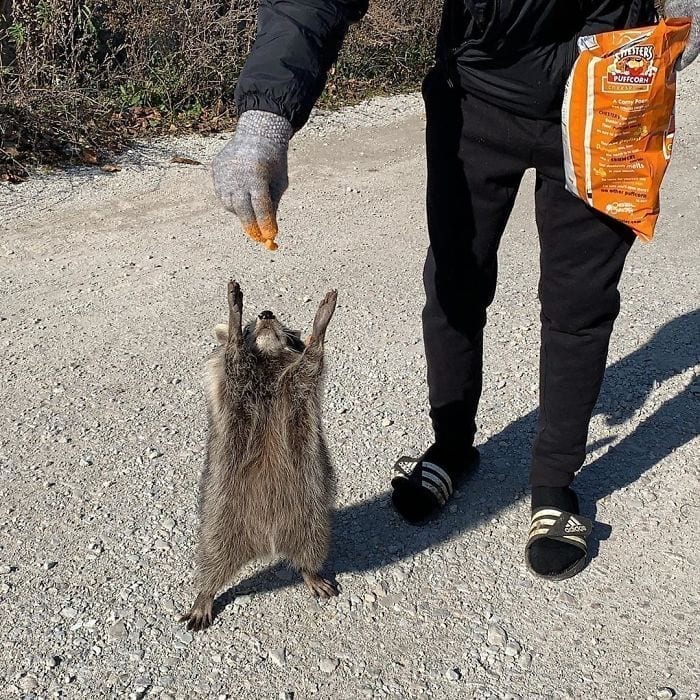 This little guy knows just how good they are. We humans sometimes finish them in a single go so you can imagine how many a raccoon would devour if you gave it the chance. "Challenge accepted" they would say! This guy is lucky to be considered special enough to have Cheese Puffs shared with him. We find it hard to share ours.