Summer is a great time until it's too hot to go outside, bugs are everywhere, and you're just always a little sweaty and sticky. Which means you guessed it, we're officially counting down the days until pumpkin patches, apple picking, and scary movie watching, otherwise known as fall. And if you're anything like us you like to get in the spirit by mixing up the decor a little bit, making the vibes a little more comfy, cozy, if you will. Today we're going to be looking at some home decor trends we presume will be everywhere this fall. Because even if it doesn't feel like fall outside, we can at least start pretending on the inside, right? 
The Perfect Palette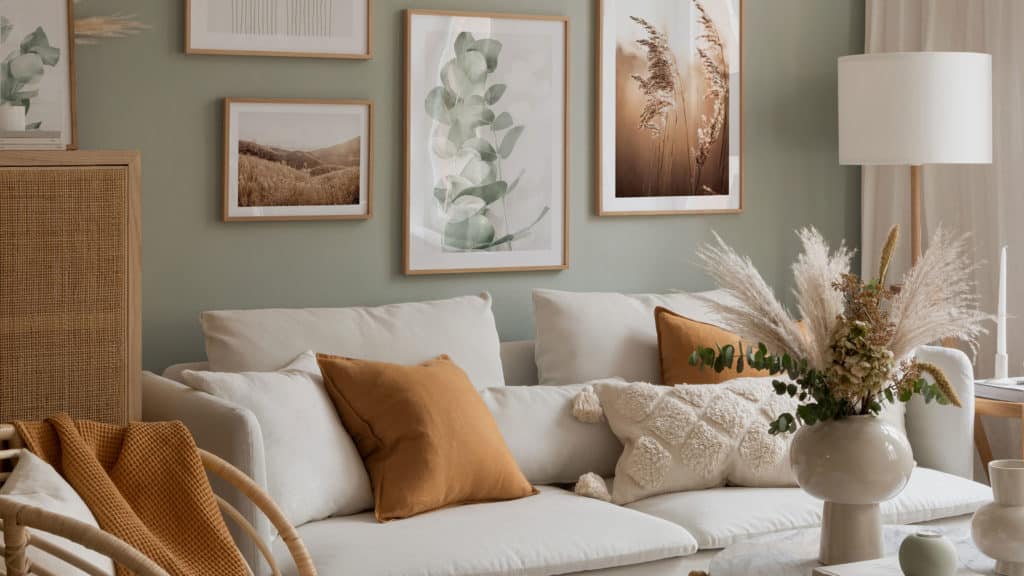 We hope you love earthy tones because there will be a lot of those popping up this fall. Think muted sage green, mustard yellow, shades of beige, various hues of deeper greens, and white to create, well, the perfect color palette. If you're looking to switch things up and start incorporating these cozy colors into your home ,you can do this through artwork, flowers, throw pillows, blankets, candles, and even small furnishings. 
Get Touchy
Or "texturey", we suppose, because fall decor is going to be all about what textures you've got out that are working together to create a warm and inviting atmosphere. Since we're going into cooler days, think heavier, richer textiles such as velvet, cashmere, and flannel. The easiest way to incorporate textures is through pillows and blankets. (Plus, you can never have enough cozy pillows and blankets!)
Pretty in Patterns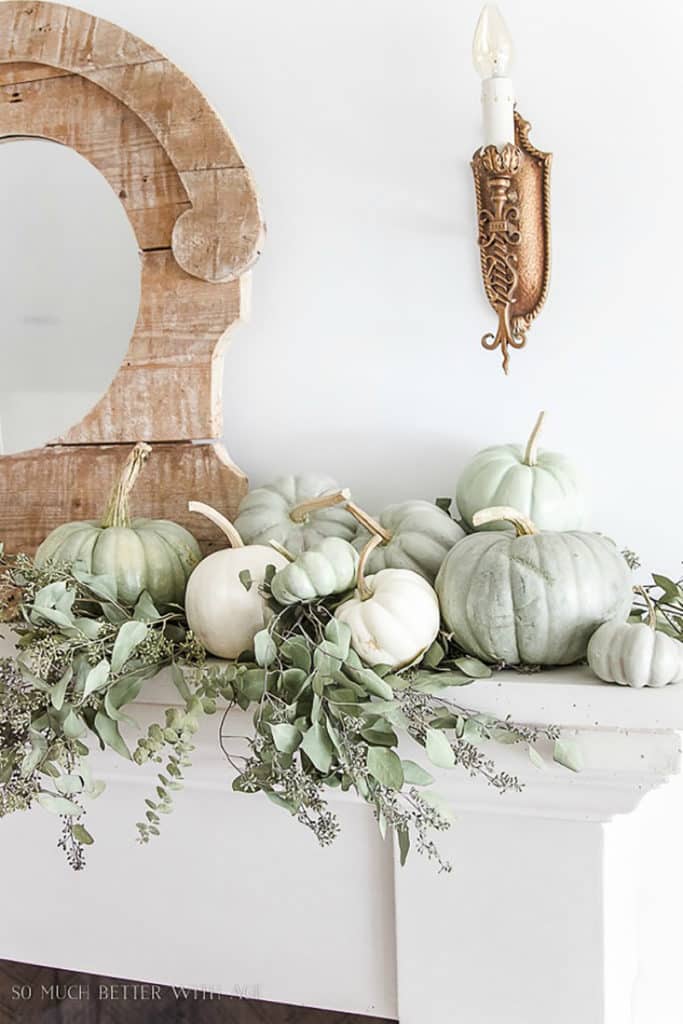 We love how bold patterns look against both earthy tones as well as an earth-toned texture piece, and we have a feeling we'll have a lot of options this fall when it comes to choosing a pattern that is just right for us as well as our homes. If you think we'll be leaving florals to spring and summer, that's where you're wrong. We're takin' florals to fall, but they're going to look a little different. Rather than the light and delicate prints we're currently seeing, this fall, it will be all about dark, moody floral prints. 
The Great Fake Pumpkins
If you like to decorate with pumpkins inside, you'll want to mix things up if you're typically team orange. You'll notice that the color of pumpkins will reflect that color palette we discussed earlier, and white and sage green pumpkins will be available in spades, both real and fake. Not only will this add a natural element to your decor, but it will really tie your color palette together while also adding, you guessed it, texture.