Hey, curly hair girls, we know that having curly hair can be intimidating but we're here to help. Let's break down what is known quite universally as The Curly Girl Method.
Curly Girl Method, Say What?
The curly girl method was founded by Lorraine Massey and she (literally) wrote the book on getting incredible curls. Now, not all curls are created equal so you'll find yourself creating the perfect cocktail in curly hair products that are just right for you.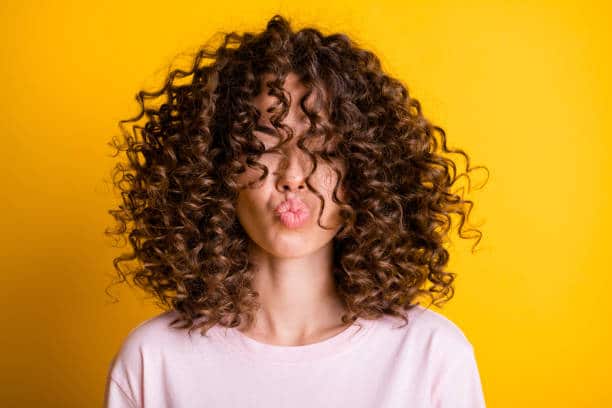 If I Don't Have Curly Hair, Will This Make My Hair Curly?
Negative. Well, kind of. If you're taking care of your curls, you'll notice they're bouncier, they've got a little more volume, and they look healthy, so just by taking care of your curls, it may feel like your hair is getting curlier, but in fact, they're just well taken care of. But if your hair just doesn't want to, it won't. All of that being said, if you're curious about the curly girl method, give it a shot. The curly girl method is more about cutting out the stuff that agitates your hair and adding in products that heal and hydrate your curls. 
Okay, Here Goes Nothin'
Curly Girl Method: 
Start by choosing your shampoo wisely and opting for a sulfate-free shampoo to remove all the built-up yuck. 
Really get in there with your shampoo and massage your scalp for a solid minute before you go in for the rinse. 
Condition with care by scrunching a handful of conditioner through your hair until it feels slimy, then use your fingers or a wide-tooth comb to detangle, followed by rinsing out most of the conditioner. 
With your hair still sopping wet, you'll take gel and rake and scrunch your hair from roots to tips. 
Time to dry those precious locks by cupping and scrunching the excess water from your hair with a cotton t-shirt, then air dry. Once your hair is totally dry, get rid of that crunchy gel coating by scrunching your hair with your hands. 
What to Avoid 
There is a lot of trial and error when it comes to the curly girl method, but we do have some "don'ts" you can avoid up front to save you some time, money, and frustration.
Aside from occasionally diffusing your hair on low, steer clear of most heat.
Sulfates in your shampoo because these little guys strip your hair of moisture.
Waxes, mineral oils, and silicones can and will build up in your hair and they'll give you lifeless curls, so avoid them all.
Towel-drying your hair can lead to frizz and tangles, so opt right out of that.