With the weekend upon us, it can be tempting to use this time to be super productive, and while a little productivity is totally understandable, that's not what the weekend is all about. Weekends are for relaxing and recharging and we're here to help you with that because sometimes it can be hard to slow down. Let's get started!
Do Not Disturb
If you aren't able to turn your phone off, at least utilize your 'do not disturb' function. This allows you to choose what notifications you receive, who can call you, text you, and so on. You won't feel so inclined to immediately answer those e-mails, texts, and phone calls that can definitely wait until Monday.
Happy Hour
Whether it's tea or coffee that gets you going in the morning, take the time to really enjoy it on the weekends. Instead of a travel mug, use your favorite ceramic mug and enjoy your cup of happiness curled up in your favorite spot, whether that's inside or outside. Read your book, the newspaper, or scroll TikTok while you sit and sip.
Start Slow, Intentionally 
The way we start our day can really set the tone for the rest of it. If you've ever started your day in a rushed frenzy, then you know exactly what we're talking about. On the weekend, or any day you may call the weekend, wake up slowly and you'll notice the difference all day long in the best way. 
Stop the Noise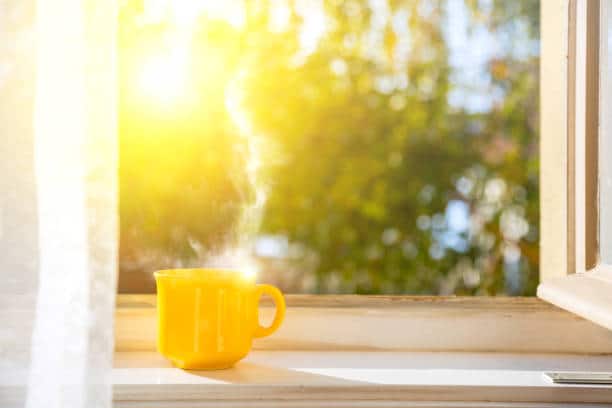 Turn it all off and enjoy the stillness and the quiet for a few minutes. When our day-to-day norm can be noisy, sometimes silence really is golden.
Set Weekend Boundaries
Sometimes without even realizing what we've done our weekend schedule is jam-packed and we don't have a single spare second to ourselves. This makes for a hectic weekend with no time to slow down. To avoid this, say no more often, set healthy boundaries when it comes to making plans, reevaluate your to-do list, and determine what really needs to be done right now. (We're willing to bet a couple of things can wait!)
Spend Some Time With the People You Love Most
Meet up with your best friends for some coffee and maybe a little shopping, go on a brunch date with your significant other, see if your sister wants to meet you at the art museum to check out that new exhibit, whoever it is, whatever you do, make time for the people that make you the happiest.