We want you to take a moment and think about your top five favorite smells. Got 'em? We're willing to bet that freshly baked chocolate chip cookies are on the list, and if they aren't, they probably are now, or at the very least, you're thinking about them. What we're getting at here is that we can't imagine a world without chocolate chip cookies. So much so that we can't believe these cookies have only been keeping milk company since the 1930s. Oh, you haven't heard? Allow us. 
The year was 1930 at a little inn known as the Toll House Inn in Whitman, Massachusetts. Ruth Wakefield was one day simply experimenting in the kitchen when she came across a bar of Nestle semi-sweet chocolate and decided to break it into bits and add it to her butter drop cookie batter. Much to her surprise when the cookies came out of the oven, the chocolate had melted instead of firmed during the baking process giving her cookies a sweet crunch. How's that for a happy accident? 
The recipe went from Wakefield's personal collection to a Boston newspaper where it took off. So much so that the sales of Nestle chocolate bars began to soar. With Ruth's permission, Nestle began printing the recipe on the wrapper, and in 1939, Nestle began selling bags of chocolate "morsels". Reports state that in exchange for her chocolate chip recipe, Ruth received one dollar as part of the deal and a lifetime supply of chocolate. (We could only be so lucky!) 
If you're positively drooling just thinking about chocolate chip cookies, here is Ruth Wakefield's original chocolate chunk recipe.
Ingredients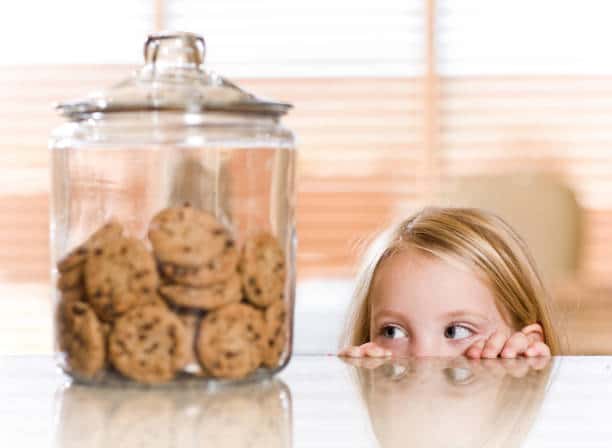 1 cup unsalted butter, plus more for baking sheets
3/4 cup firmly packed light-brown sugar
3/4 cup granulated sugar
2 large eggs, beaten
1 teaspoon baking soda dissolved into 1 teaspoon hot water
2 1/4 cups sifted all-purpose flour
1 teaspoon table salt
1 cup chopped nuts (optional)
12 ounces (2 cups) semisweet chocolate chips
1 teaspoon vanilla extract
Instructions
Preheat your oven to 375°.
Cream the butter and sugars. Add the beaten eggs. Add the baking soda dissolved in hot water.
Sift together the flour and salt and add to the butter mixture. Then stir in the nuts, chocolate chips, and vanilla.
Chill the dough.
Drop by the tablespoonful onto lightly greased cookie sheets and bake until browned at the edges, 10 to 12 minutes.