Crystals or Flowers?
Some of the mistakes made by nature aren't necessarily mistakes on nature's end, but rather mistakes in that humans don't view what nature is trying to convey properly or correctly. That, or humans just sometimes have a weird way of seeing things when they are spending some time in nature.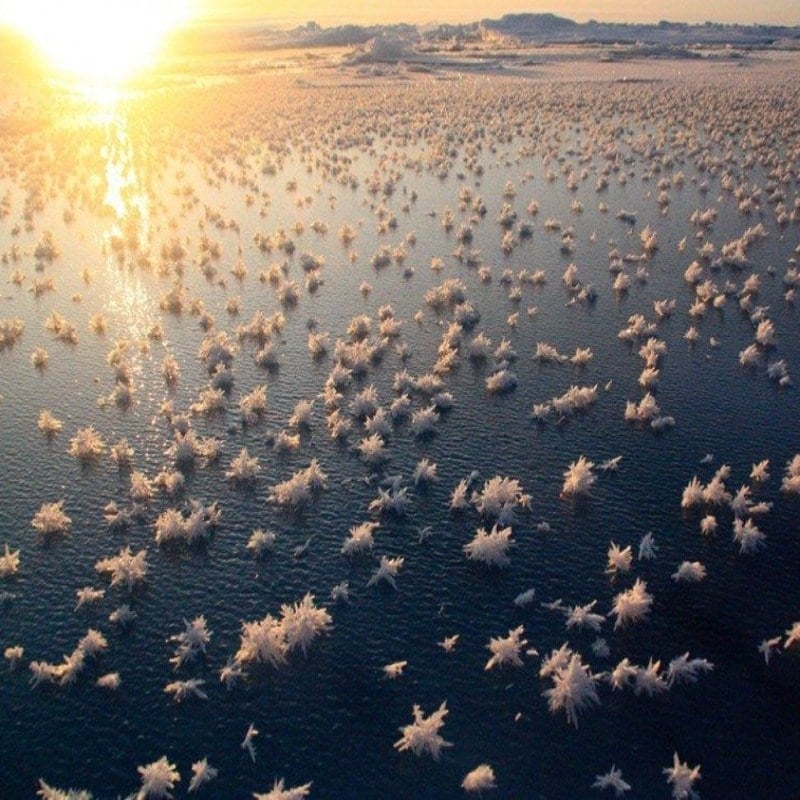 Did you think that those were white flowers floating in the sea? You aren't the only one! Those are actually ice crystals floating in the arctic sea as the weather begins to warm and the sheet of ice that coats this area begins to melt. Seems like they go on forever.