#37: You Never Sausage a Place?
Stripling's General Store needs to rethink its slogan. Even if the writing was clear, I can promise you that I've seen such a place. Several of them, in fact. It's not hard to find sausage stores with artisan jerky down here in the south. In fact, I make my own jerky in the kitchen.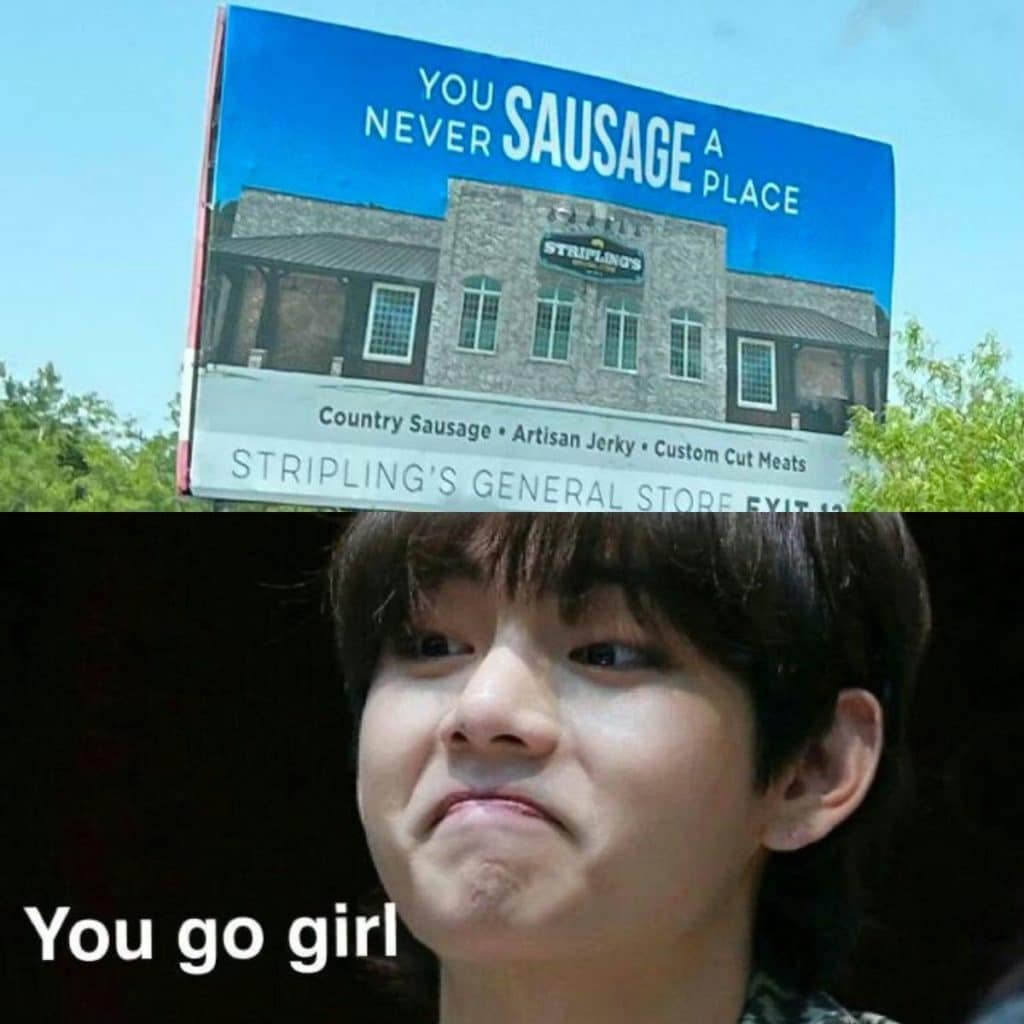 Funnily enough, it turns out this sausage isn't far from me! It's located in Bogart, Georgia. Maybe I'll go check it out and show them that the internet is having a field day with their wording. It'll be my good grammar deed for the year, and Santa will bring me more jerky as a thank you!