#17: Nothing, Nothing…
You might have heard that the left and right hemispheres of the human brain are in charge of different things. While this is true, people aren't more left or right-brained. Your left hemisphere is in charge of things like language while the right is in charge of paying attention.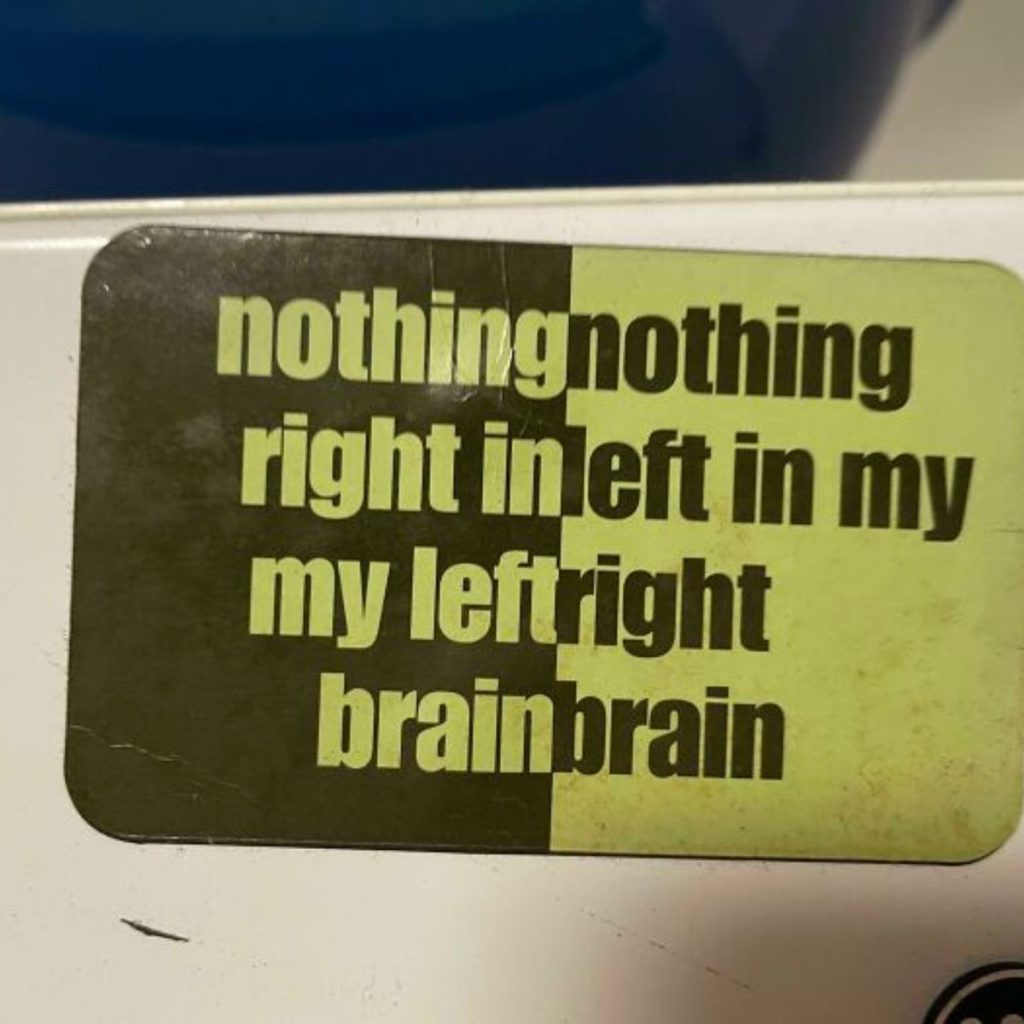 If you stop and think about this for a moment, you need both hemispheres to accomplish learning a language or interpreting verbal and visual cues. If you aren't paying attention, it won't matter what's happening around you as you won't know what was said. I think it's pretty obvious that this sticker is spot on for the maker, though.