Secret Cave Bathroom
We were stunned looking at that picture. Someone managed to construct a bathroom by carving into the walls of what looks like a cave! Well, that was our first notion. Then it became clear that this isn't some kind of underground bathroom or one with rock walls. Nope, the reality is much less exciting.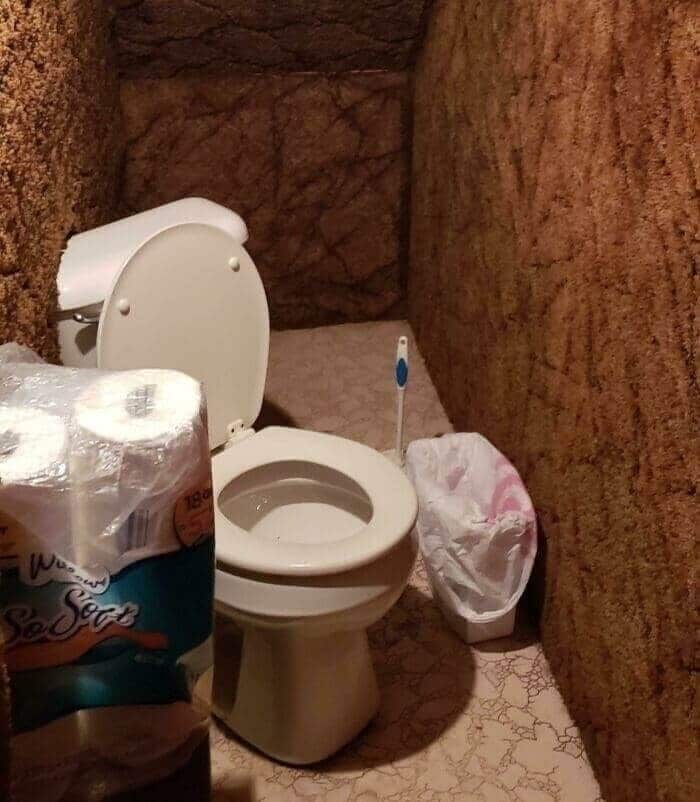 The walls and ceiling of this crawlspace-sized bathroom are carpeted, which is weird. The only part that isn't carpeted is the floor. The problem is the brownish color of the carpeting makes it look like rock. This is compounded by the weird positioning of the toilet and the overall lack of space.