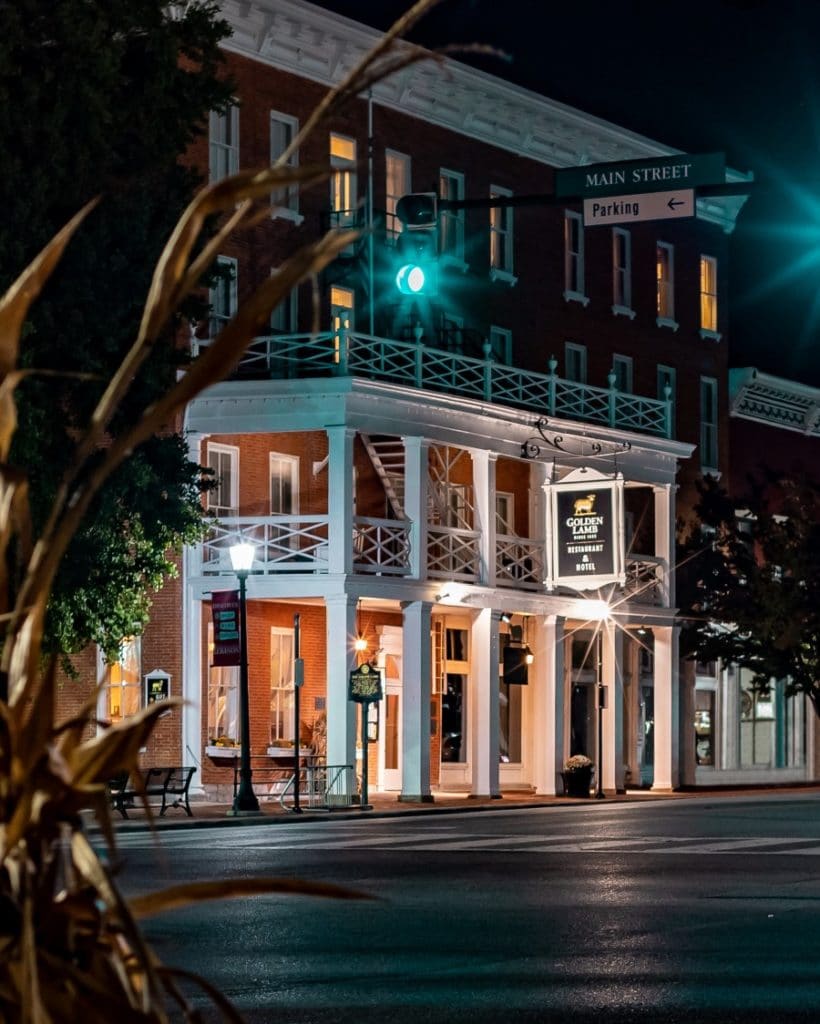 Are you looking for a beyond this world dining experience? Well, we've got just the spot for you if you find yourself in or around Lebanon, Ohio, and it's known as The Golden Lamb.
The Golden Lamb has been around since 1803; in fact, founder Jonas Seaman spent a whopping $4 on a license that allowed him to operate a "house of public entertainment" in the newly established town of Lebanon. Since most folks couldn't read at the time, the building was made recognizable by the sign with a golden lamb on it, hence the name. Over two hundred years later, and The Golden Lamb is still hosting and entertaining the masses.
Now, two hundred years is a long time to be in business, so if you're already convinced there MUST be paranormal activity happening within those walls, you would be correct. In fact, Food Network recently labeled it "Ohio's Most Haunted Restaurant".
Here is a quick look at just a few guests that paid the Golden Lamb a visit and never checked out:
Clement L. Vallandingham
Vallandingham was a United States Civil War-era congressman who fatally and quite accidentally shot himself in the room now known as the Vallandingham Room. Several guests have reported seeing a man that matches his description.
Justice Charles R. Sherman
Sherman died suddenly at the ripe age of just 41, leaving behind a wife and 11 children. Unfortunately, Sherman left his family penniless, causing all of his children to be given up for adoption. Many wonder if it was Sherman's guilty disposition that causes his spirit to wander the halls of the Golden Lamb.
Sarah Stubbs or Eliza Clay
Staff and visitors alike have reported encounters with a little girl, unsure of whether it's Sarah Stubbs revisiting her childhood home or Eliza Clay who fell ill during travels and died at the inn after her family was forced to stop. You can view what is known as Sarah's Room on the 4th floor of the hotel; if you happen to notice fingerprints on the inside of the glass or see that the pictures are hanging crooked, this is simply the spirit of a very unhappy little girl that didn't wish to move.
So if a hauntingly good time (and a delicious dining experience) is what you're after, click here to start planning your trip to the Golden Lamb.